Stop dam building and water transfer projects: environmentalists
April 10, 2018 - 19:30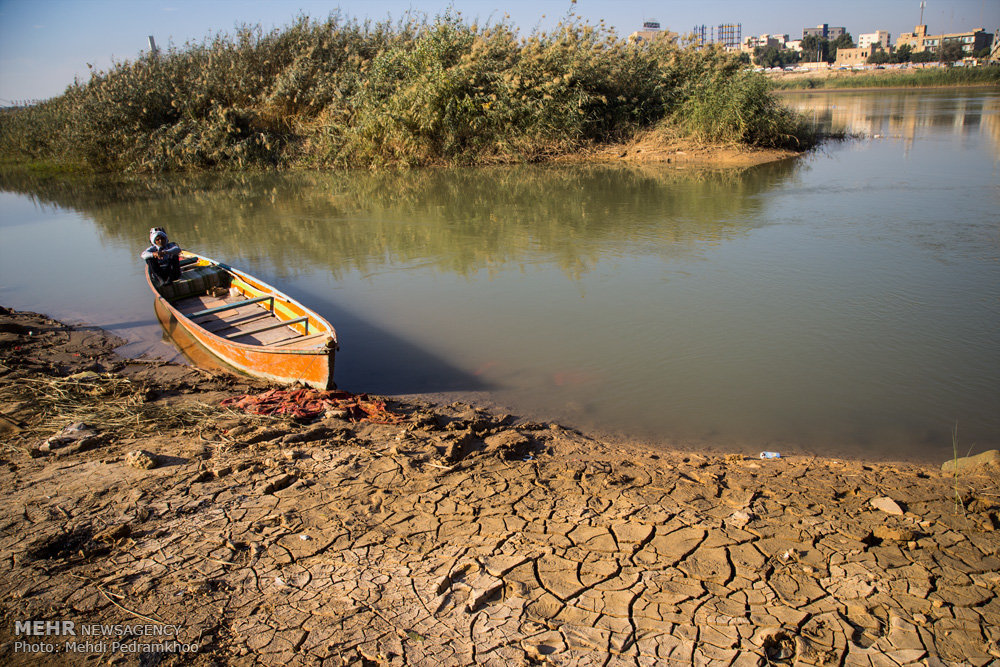 TEHRAN – A group of environmentalists have issued a statement, urging all dam building and water transfer projects around Zayanderud, Karun and Dez rivers to be halted in a bid to deal with the severe drought conditions that have affected western part of the country.
Issued by network of environmental NGOs of Chaharmahal and Bakhtiari Province, the statement warns that further water transfer will ruin ecosystems of the region while worsening the sand and dust storm hotspots, Mehr reported on Tuesday.
The precipitation level has decreased by some 60 percent in over the past water year (September 2017-March 2018) compared to the corresponding period year before that and it seems that the situation will even deteriorate in the current year, Hooman Khakpour, an environmentalist a member of the environmental organization networks and natural resources of Iran, said.
The region is experiencing severe drought, the precipitation has decreased and so does the water volume of rivers, however, the calculations regarding water transfer has been done according to normal precipitation conditions and aren't corresponding with the true climate conditions of the region, he highlighted.
Karun River normally delivers some 21 to 27 billion cubic meters of water annually, but in the last decade, this volume has decreased to 14 billion cubic meters on average, he regretted.
He went on to say that 5 huge dams have been built along Karun River which can hold back some 14 billion cubic meters of water.
Regardless of whether water transfer is a right approach or not, the fact is that no water remains for transferring, Khakpour emphasized.
Continuing water transfer to central regions of the country means cutting the water right of the environment and hence destroying ecosystems along the river and ultimately turning wetlands to sources of sand and dust storms (SDS), he added.
Currently, huge projects with large budgets are carried out to control SDS hotspots in Khuzestan Province, however, cutting the water right of rivers and wetlands will just ruin all related SDS fighting efforts, concluded Khakpour.
MAH/MQ/MG