Budget bill proposes $125m to deal with dust storms
February 25, 2017 - 18:22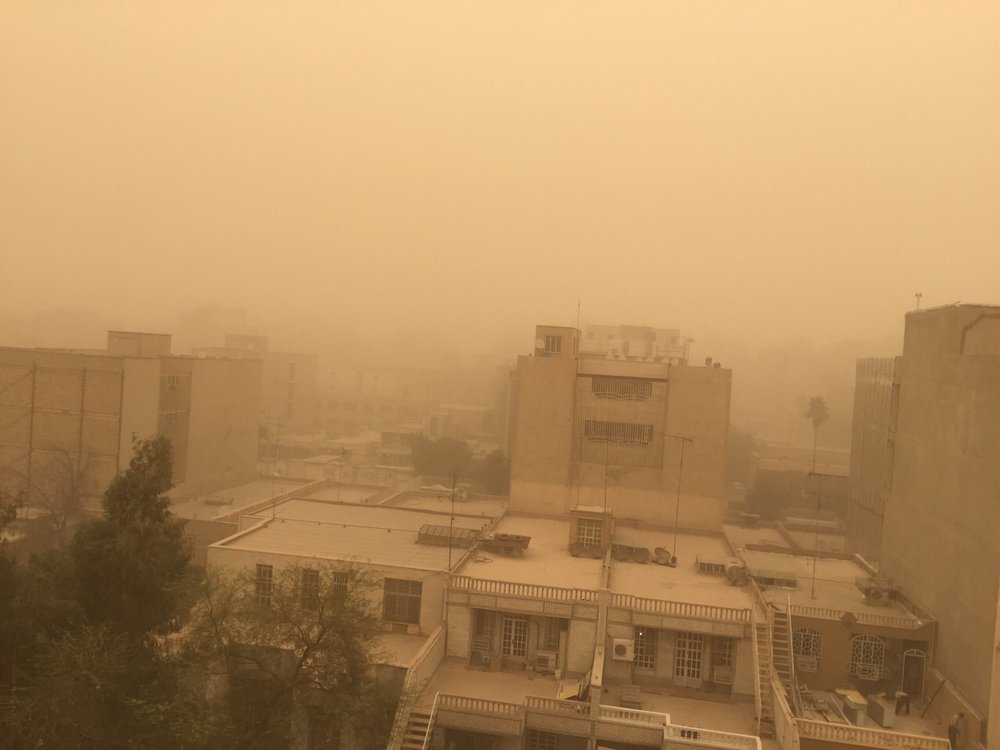 TEHRAN — The national budget bill for the next Iranian calendar year (March 2017-March 2018) has proposed a budget of 5 trillion rials (nearly $125 million) to mitigate the effects of dust storms, MP Abbas Papizadeh said.
Dust storms which consistently disturb local residents of southwestern province of Khuzestan coupled with public utility outage has become a national concern lately. Dust particles originated from host spots (mostly dried up wetlands) located in Iran or Iraq are the main reasons for the storms.
In that regard a budget of 300 billion rials (nearly $8 million) has been recently allocated to repair and maintain the power grid damaged by the dust storms, Mehr news agency quoted Papizadeh as saying.
However, he said, the budget won't do because the next time the dust storm hit the area it would cause damage to the power grid once again, so the budget is only a short-term fix.
"Up to now, the province has already sustained losses of 500 billion rials (nearly $12.5 million)," the MP stated, "So such [small] budget won't help resolve the issue in the long run."
Unfortunately the losses dust storms incur on the economy of the country amounts to more than $125 million a day, Papizadeh warned, "due to the latest dust storms stricken the area Iran's oil production has dropped by 800,000 barrels."
Elsewhere in his remarks Papizadeh highlighted that a budget of $100 million will be withdrawn from the National Development Fund and channeled into projects to fight and control dust storms.
President Hassan Rouhani presented the administration's draft of the national budget bill for the next Iranian calendar year 1396 to the Majlis on December 4.
The proposed national budget amounted to about 10.849 quadrillion rials (about $486 billion), an 11 percent rise year on year. Next year's national budget is set with a focus on unemployment, water resources, railways and the environment.
MQ/MG