Zarif, Ebtekar write to UN chief on dust storms
March 6, 2017 - 8:29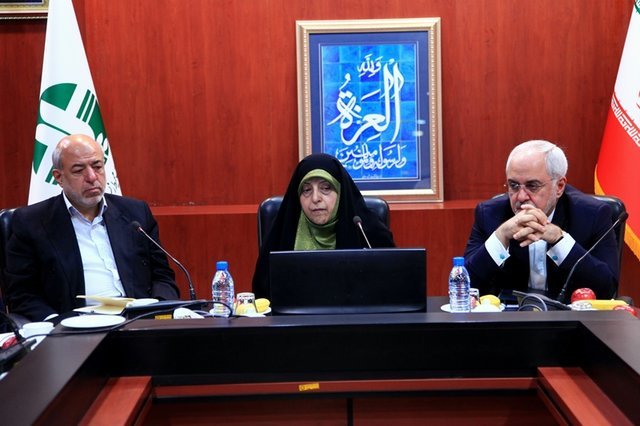 TEHRAN – Iran's environment chief Masoumeh Ebtekar announced on Sunday that she and Foreign Minister Mohammad Javad Zarif have written a letter to UN Secretary General Antonio Guterres on the dust storms which hit Iran once in a while.
The announcement was made during a meeting assessing the ways on how to control dust storms. Energy Minister Hamid Chitchian and some other officials were present in the meeting.
Particles, mostly originating from deserts from Iraq, Syria, and Saudi Arabia, sometimes disrupt daily life in southern Iran, especially Khuzestan.
Ebtekar said in the letter they have called on the UN chief to form a task force in the Middle East region to deal with the dust issue.
Zarif said the necessity of international consensus on controlling dust storms and also cooperation among the neighboring countries to control dust storms are highlighted in the letter. However he said it takes time to reach a consensus on how to deal with the problem.
Chitchian said that negotiations on controlling dust storms should be prioritized by the neighboring countries.
Khodakaram Jalali, the director of Iran's Forests, Range, and Watershed Management Organization, said it will take a decade to control the sources of dust storms.
Iranian Deputy Foreign Minister Abbas Araqchi said that international technologies are required to counter the environmental problems.
NA/PA