By Arne Delfs
Merkel risks tension with Erdogan over Turkish reporter's arrest
March 6, 2017 - 3:13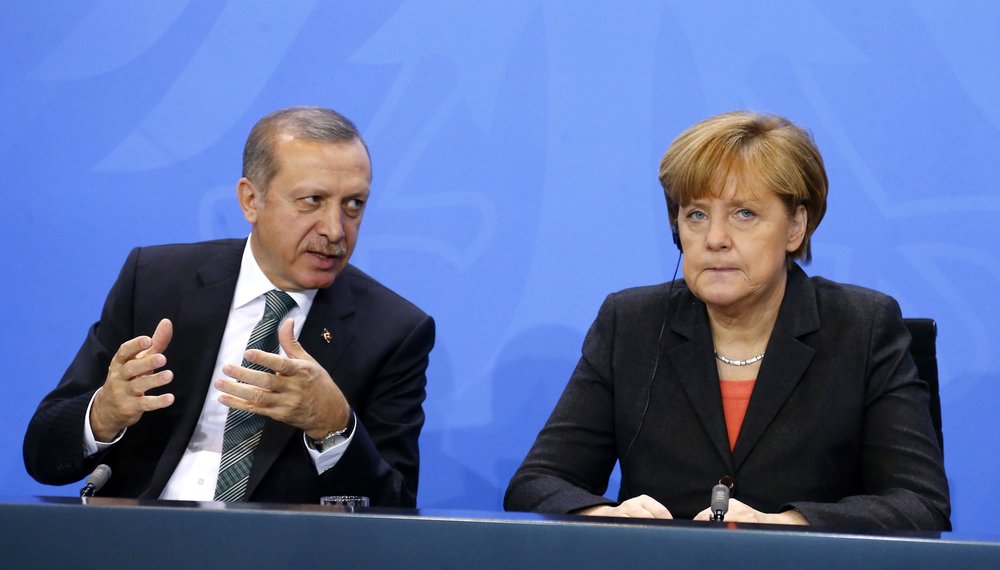 Chancellor Angela Merkel condemned the arrest of a German reporter in Turkey as excessively harsh, risking tension with President Reccep Tayyip Erdogan as she counts on him to stem refugee flows to Europe.
Merkel's comments on the arrest of Deniz Yucel, a correspondent for German newspaper Die Welt, brings her previously muted criticism of Turkey's record on media freedom and human rights out into the open. As she runs for a fourth term as German chancellor, Merkel is under pressure to take a stand on Turkey while depending on a European Union refugee accord with Turkey that's cut the influx of asylum seekers from the Middle East.
"This measure is disproportionately harsh," Merkel said of Yucel's arrest in a statement issued in Berlin late Monday. It's "bitter and disappointing," particularly since the reporter turned himself in to Turkish police, she said.
Hacking group
Yucel, 43, was detained on Feb. 14 for reporting on e-mails published by the Redhack hacking group from the account of Erdogan's son-in-law Berat Albayrak, Turkey's energy minister. Authorities have now placed him under arrest on charges of spreading terrorist propaganda, Turkish media group P24 reported.
While German politicians have regularly raised concern about Erdogan's crackdown following a quashed coup last year and human rights groups have pressed Merkel to raise the matter with Erdogan, the arrest of the German-Turkish citizen provoked outrage.
"This doesn't lead one to expect fair proceedings governed by the rule of law," Deputy Finance Minister Jens Spahn, a member of Merkel's Christian Democratic Union, said in a ZDF television interview Tuesday. "We have to criticize this -- precisely because Turkey is a partner, including in NATO."
Global Campaign
Axel Springer SE Chief Executive Office Mathias Doepfner, whose company publishes Die Welt, criticized Erdogan in a column in the newspaper headlined "We are Deniz," saying the Turkish president's practices are part of a global campaign of intimidation against "intellectual freedoms." Some of the e-mails cited by Yucel concerned the control of Turkish media groups and efforts to influence public opinion through fake users on Twitter Inc.'s messaging platform. According to Die Welt, the e-mails have been accessible on WikiLeaks since early December. Under Turkey's state of emergency, suspects can be detained for up to 14 days without appearing before a judge.
A resurgent Social Democratic Party under Martin Schulz and a public backlash against the biggest influx of refugees since World War II are key threats to Merkel's re-election. An estimated 280,000 asylum seekers entered Germany last year, compared with 890,000 in 2015.
erkel's government credits the EU-Turkey accord last March, which includes as much as 6 billion euros ($6.4 billion) in European aid for Turkey, with helping slash the influx.
(Source: The Bloomberg)