Reformists to have candidates more than Rouhani: Aref
March 9, 2017 - 22:32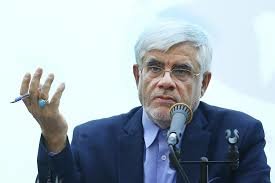 TEHRAN – The reform front is going to name more candidates than Hassan Rouhani alone for the May presidential election, the front's decision making council chief Mohammad Reza Aref told Fars on Wednesday.
"It is my personal idea that we will converge on Mr. Rouhani in the end, but naturally other people will also become candidates in the meantime," Aref explained.
He nevertheless called on the to-be candidates to "respect our collective wisdom" and the decision of the council.
SP/PA