Astana format most effective for Syrian dialogue: Russian senator
March 11, 2017 - 16:47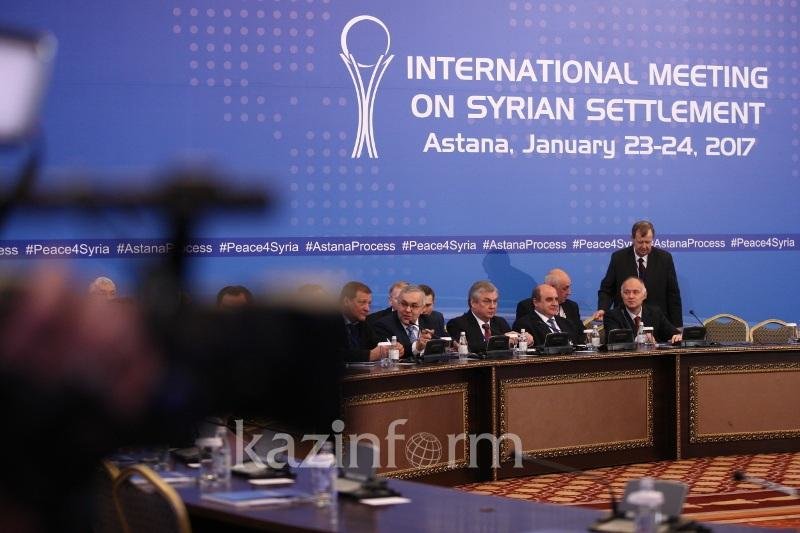 TEHRAN - Astana is the most effective framework for the intra-Syrian negotiations, a Russian senator has told the Russian news agency TASS.
According to Igor Morozov, member of the Federation Council's (upper house of parliament) International Affairs Committee, the Russian-Iranian stance on resolving the Syrian crisis is crucial for facilitating the negotiation process.
"Of course, the issue of Syria's postwar settlement was discussed at all meetings between our delegation and Iranian lawmakers. We have a common understanding here that Syria should be sovereign and independent. These approaches were confirmed at our representatives' meeting in Astana," said Morozov, who visited Tehran as a member of a delegation of Russian senators.
The senator voiced regret over the fact that "the Geneva talks have failed once again". However, he added that Astana is coming to the fore in the efforts to resolve the crisis in Syria.
"The role and importance of Russia and Iran is growing, and growing substantially at that," he said. "The Astana talks bring together the leaders of the armed opposition groups, which actually control a sizeable part of Syria's territory. Today they are willing to discuss the algorithm proposed by Russia and Iran. That's why I believe that establishing peace in Syria and the process of moving further towards drafting and adopting the (Syrian) constitution, electing a new parliament and, subsequently, the president, depends on the Astana framework".
The first Syria peace talks in Astana were held on February 6. During the second international conference, on February 15-16, Russia, Iran and Turkey created a joint trilateral ceasefire group as part of the Syria truce monitoring mechanism.
The talks were regarded as a progress in resolving the Syrian conflict. Both the Syrian government and the armed opposition were present at the talks on February 15-16 and, subsequently, at the Geneva peace talks on February 23.
Representatives of the three countries acting as guarantors of the truce – Russia, Iran and Turkey – along with Jordan, the United States and the UN, the official Damascus delegation and the armed opposition, all worked together in Kazakhstan's capital.
On Monday, Kazakh Foreign Minister Kairat Abdrakhmanov said that the new meeting in Astana on settling the Syrian conflict will be held on March 14-15. The three guarantors of the ceasefire are now discussing the format and level of the future talks.
KB/PA