New multiplex opens in Tehran
March 17, 2017 - 12:32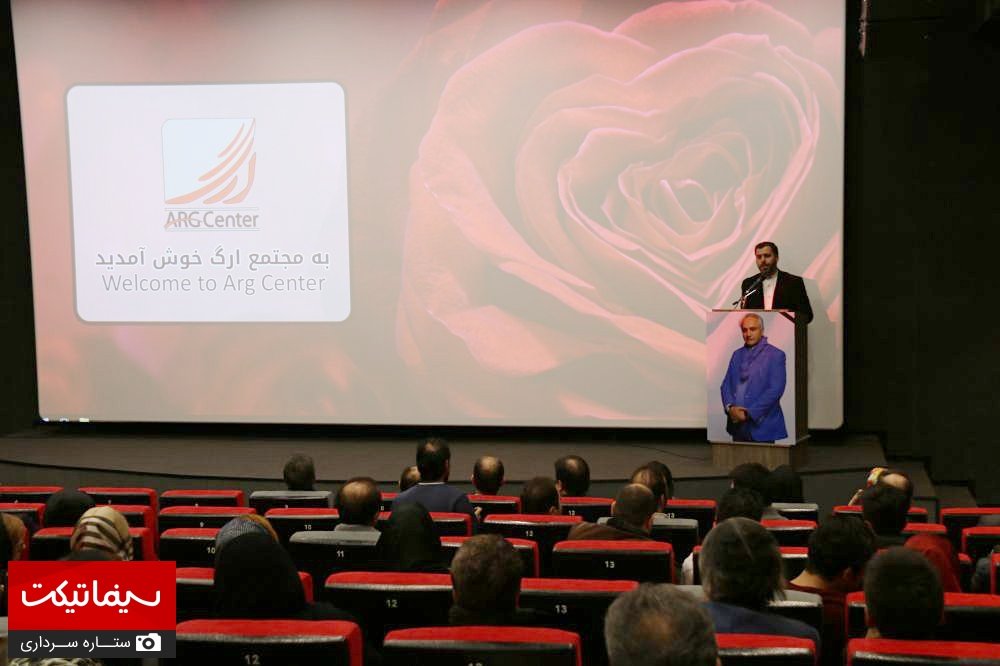 TEHRAN – A new multiplex opened in northern Tehran on Thursday with screening Saeid Soheili's comedy "Guidance Patrol 2".
The multiplex named Arg Cineplex is composed of three theaters located on the third story at Arg Center, a shopping complex near Tajrish Square.
The 305-seat multiplex has been constructed in a project financed by Hedayat Film, a Tehran-based film studio, and the Arg Shopping Center
Eight other theaters are scheduled to be added to the complex in the future, the manager of the Arg Cineplex, said during the opening ceremony of the complex.
The Cineplex is planned to screen "Three Aliens" by Mehdi Mazlumi, "The Midday Event" by Mohammad-Hossein Mahdavian, "A Special Day" by Homayun Asadian, "Aba Jan" by Hatef Alimardani, and "The Good, the Bad and the Frivolous" by Peyman Qasemkhani during Noruz, the Iranian New Year celebration, which will begin on March 21.
Photo: Morteza Yaraqbafan recites verses of the Holy Quran during the opening ceremony of Arg Cineplex in Tehran on March 16, 2017. (Cinematicket/Setareh Sardari)
MMS