Iran's environmental chief says won't give up to pressures
March 30, 2017 - 0:56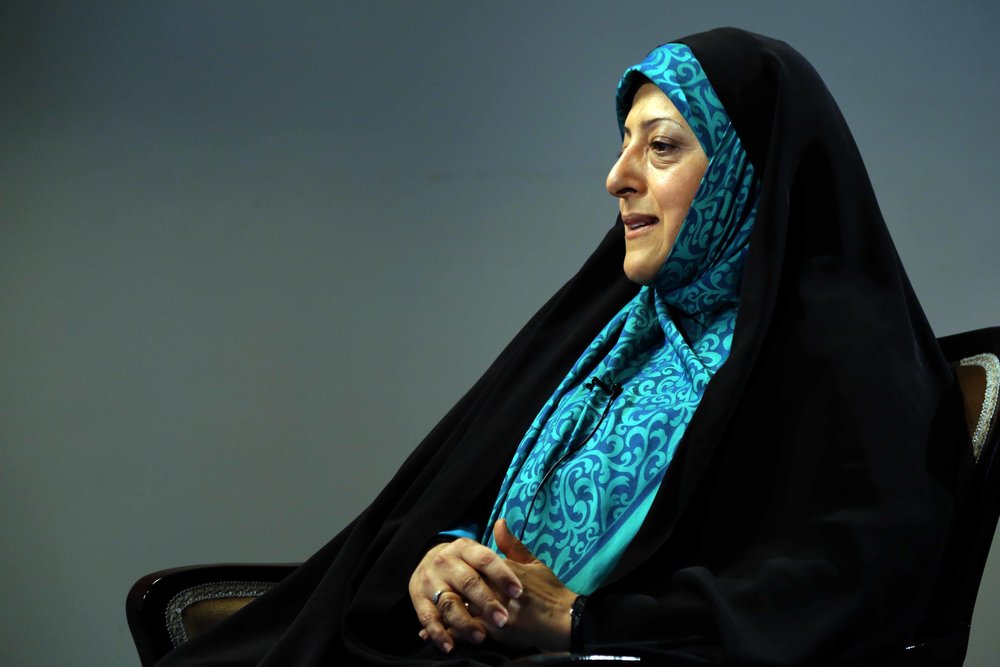 TEHRAN – As U.S. President Donald Trump signed a long-promised executive order on Tuesday to end the country's climate change efforts and revive the coal industry, Iran's environmental official Masoumeh Ebtekar pledged pressing ahead with plans to rebuild the country's damaged environment.
"I won't give up in the face of pressures and will continue implementing plans as far as I'm in office," Ebtekar said on Wednesday, ILNA news agency reported.
Since taking office in 2013, Ebtekar has championed an environmental campaign in Iran, bringing to the fore the dire environmental conditions of the country.
She has managed to introduce plans, though insufficient, to prevent the situation from worsening by unwinding wrong policies by the previous administration.
Ebtekar has particularly thrown her full weight behind Iran's commitment to the Paris climate change agreement.
Attending the Iranian parliament last October to make a pitch for the ratification of the agreement, Ebtekar said "it's an issue of national relevance."
Iran is the 9th biggest producer of greenhouse gases, she lamented, emphasizing that measures need to be taken to curb climate-warming emissions.
Iran has pledged to reduce its emission by 12 percent.
Within the framework of the United Nations Framework Convention on Climate Change (UNFCCC) and the first-ever universal, the Paris Agreement is a legally binding global climate deal dealing with greenhouse gases emissions mitigation, adaptation and finance starting in the year 2020.
The agreement seeks to phase out net greenhouse gas emissions by the second half of the century and limit global warming to "well below" 2 degrees Celsius (3.6 degrees Fahrenheit) above pre-industrial levels. Each country has put forward national plans to reduce their greenhouse gas emissions.
An agreement on the language of the treaty was negotiated by representatives of 195 countries at the 21st Conference of the Parties (COP21) of the UNFCCC in Paris and adopted by consensus on December 12, 2015.
It was opened for signature on April 22, 2016 (Earth Day) in a ceremony in New York City. As of June 2016, 178 UNFCCC members have signed the treaty; 19 of which ratified it, which is not enough for the treaty to enter into force yet.
The agreement still needs formal approval from 55 countries representing 55 percent of global greenhouse gas emissions to come into force. In some cases, that means a vote in parliament.
AK/AK