Zarif pushes for global investigation of chemical attack in Syria
April 11, 2017 - 18:37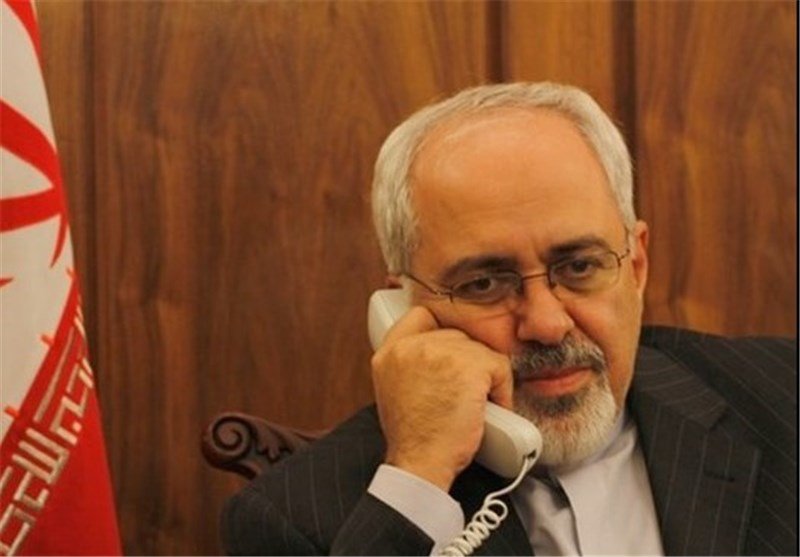 TEHRAN –Iranian Foreign Minister Mohammad Javad Zarif held phone conversations on Tuesday with a number of senior international and political officials, urging them to help form a fact-finding committee to investigate alleged chemical weapons attack in Syria.
Zarif pushed for the formation of the committee in separate talks with UN Secretary General Antonio Guterres and his Italian Kuwaiti and Turkish Foreign Minister counterpart on the issue.
On Monday, Zarif also held phone talks about the alleged gas attack with High Representative of the European Union for Foreign Affairs Federica Mogherini, Russian Foreign Minister Sergey Lavrov as well as Omani, Algerian and Syrian foreign ministers.
A suspected chemical attack in the northern Syrian province of Idlib last Tuesday left at least 80 people killed and hundreds injured.
On Friday, the U.S. launched cruise missiles at the Shayrat airfield from which President Donald Trump claimed a chemical weapons attack had been launched.
Russia had said the chemical attack was caused when rebel chemical munitions workshops were hit by a Syrian airstrike.
On Saturday Iranian President Hassan Rouhani proposed formation of an international fact-finding committee to probe the allegations of chemical weapons attack.
Rouhani held separate phone conversations with Russian President Vladimir Putin and Syrian President Bashar al-Assad on Sunday condemning both the chemical attack and the U.S. airstrike.
Leader of the Islamic Revolution Ayatollah Seyyed Ali Khamenei on Sunday denounced the U.S. missile attacks on Syrian airbase, saying, "What the Americans did was a strategic mistake and error and they are repeating the [same] mistakes as their predecessors."

"The previous U.S. authorities created Daesh (ISIS) or assisted it and its incumbent authorities are strengthening Daesh or other similar groups," he added.
NA/PA