By Ali Kushki
Iran, Russia, Turkey to press ahead with Syria talks despite U.S. strike 
April 14, 2017 - 15:55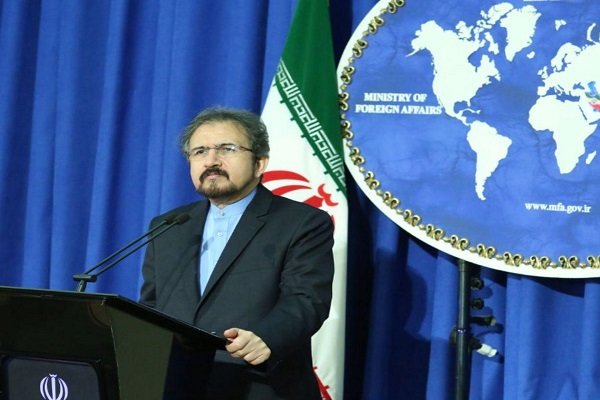 TEHRAN – The recent U.S. military intervention in Syria will have no impact on the Astana talks and Iran, Russia, and Turkey carry on with their agenda to find a political solution to the Syrian war, Iran's Foreign Ministry said. 
"The Astana negotiations won't be influenced by the recent U.S. intervention in Syria," Foreign Ministry spokesman Bahram Ghasemi told the Tehran Times on Monday.
"The negotiations pave the way for a more rational approach to the crisis," he added, emphasizing that there is no military solution to the war, which has now dragged on for seven years.
The next expert consultations on the Syrian peace talks will be held in Tehran in April before the fourth round of Astana-hosted peace talks on May 3-4.
The U.S. launched a surprise missile strike on an airfield in Syria on April 7, the first direct military action Washington has taken against Syrian government forces since the crisis broke out in 2011.
Washington said the retaliatory move targeted Shayrat airbase, from which a suspected deadly chemical weapons attack had been launched days before against the rebel-held town of Khan Sheikhoun which left at least 70 people dead and dozens injured.
A command center made up of forces of Russia, Iran and militia supporting Syrian President Bashar al-Assad said the strike crossed "red lines" and they would respond to any new aggression and increase its support for its ally.
Meanwhile, Turkey, who along with Russia and Iran is sponsoring the Astana negotiations, voiced support for the missile attack, saying that the creation of safe zones to protect civilians was now more important than ever, what Tehran and Moscow both oppose.
"It is necessary to oust this regime as soon as possible from the leadership of Syria," Foreign Minister Mevlut Cavusoglu told reporters on April 7, in a hardening of Turkey's tone.
The stance could complicate Turkish efforts to agree on a peaceful mechanism with Russia and Iran within the framework of the Astana talks.
The three wrapped up the third round of talks in Astana in mid-March, with the rebels, backed by Turkey, boycotting it for what they said was Russia's failing to uphold December's ceasefire.
The ceasefire was announced unilaterally by Russia and Turkey and took force late December.
AK/PA