China warns against 'double standards' in terror fight
February 21, 2017 - 20:19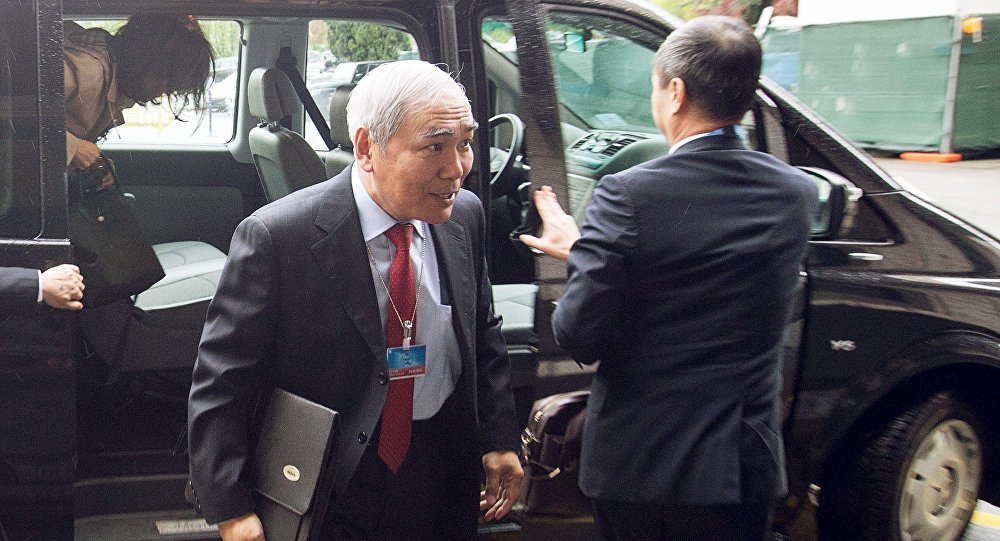 TEHRAN – China's special envoy for the Syrian crisis has warned of "double standards" in the fight against terrorism, urging the international community to fight all designated terrorist groups without exception, IRNA reported.
Die Xiaoyan who arrived in Tehran earlier this week for talks on the Syrian crisis with senior Iranian officials made the remarks in a press conference on Tuesday.
Xie called for concerted efforts to preserve the ceasefire in Syria with a relentless fight against terrorists. He also hailed Iran for its efforts to end the long-running war between the Syrian government and the armed opposition groups
Under efforts mediated by Russia and Turkey and backed by Iran and Syria, a ceasefire was brokered between the Syrian government and the opposition on December 30, 2016.
Following the successful move, Russia, Turkey and Iran made an effort to extend the truce by bringing the two sides of the conflict together in the Kazakh capital of Astana to hold direct talks on finding ways to end the crisis.
The negotiations ended with the three sponsors of the talks releasing a joint statement calling for a trilateral commission to be set up in order to cement and monitor the ceasefire.
"Iran is a great country in the region that plays an important role in Syria," the Chinese diplomat said. "China is willing to collaborate with Iran."
Noting that the situation in Syria is improving, Xie said the ceasefire in Syria has proved effective in paving the way for an end to the conflict.
Describing the Syrian crisis as the most complicated issue during his career, Xie said he's hopeful the upcoming talks in Geneva would help the establishment of peace.
He also said that the Syrian crisis should be resolved by Syrian people.
MH/PA