Caspian Sea should be 'sea of peace': Larijani
April 17, 2017 - 20:18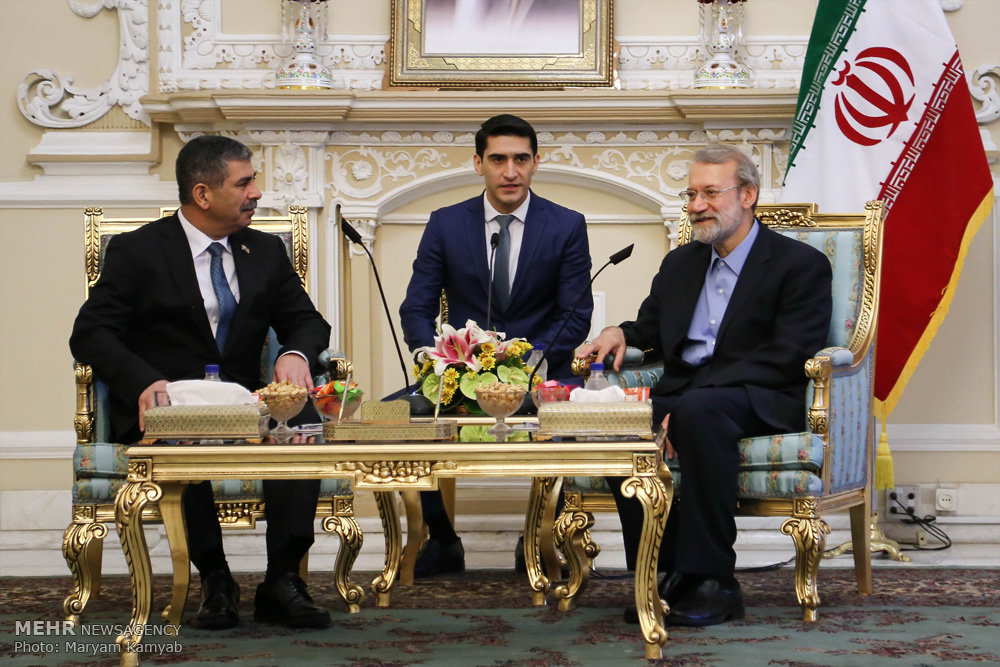 TEHRAN – Iranian Majlis Speaker Ali Larijani On Monday reiterated the long-held policy by the Islamic Republic that the Caspian Sea should be "the sea of peace" in order to achieve economic progress.
Larijani made the remarks during a meeting with Azeri Defense Minister Zakir Hasanov in Tehran.
"Security of the Caspian Sea should be provided by its littoral states and interference by other countries makes no sense," The parliament speaker remarked.
The Larijani also said, "Currently, terrorism is the most important issue in the region and it is important for the regional and Islamic countries to counter it through coordination and unity, because enemies of Islam help the terrorist groups under the name of Islam and Islamic ideology and seek to make the world fearful of Muslims."
Elsewhere, he called for expansion of defense and military cooperation between the two countries.
For his part, Hasanov expressed hope that relations would be expanded.
He also said that terrorism has nothing to do with Islam. The Azeri defense chief said some nationals of his country have joined terrorist groups which the Baku government is firm to deal with them.
"Unfortunately, some people from our country have joined the terrorist groups, but the Azeri government will counter them seriously," the defense minister remarked.
Secretary of the Supreme National Security Council Ali Shamkhani and Iranian Defense Minister Hossein Dehqan met separately with the Azeri defense minister on Sunday.
NA/PA