Iranian general says high turnout will deter enemies
May 17, 2017 - 8:32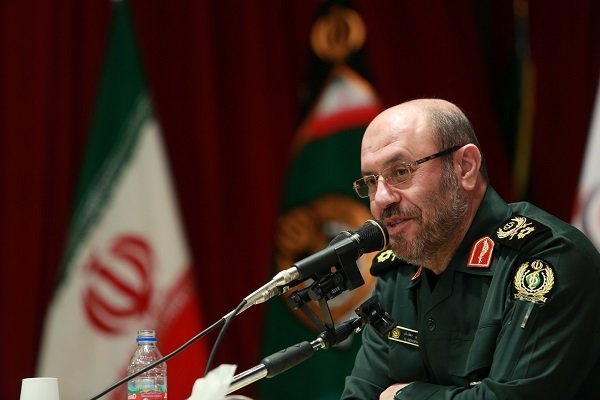 TEHRAN - General Hossein Dehqan, the Iranian defense minister, said on Tuesday that massive participation in the presidential elections on Friday will act as a deterrence in the face of threats by the enemies.
"The epic of people's presence at the ballot boxes on Friday, Ordibehesht 29 [May 19] guarantees the Islamic Revolution and progress and dignity of Islamic Iran," he said in a meeting with the Defense Ministry staff.
Pointing to the volatile situation in the region and the U.S.-Zionist regime's plots against Iran, he said, "We will be able to foil devil plots by show of unity and integrity in the upcoming elections."
He said that the people's participation in the elections will be a support for the armed forces in defending the country.
Dehqan also called on the people, political movements and parties to respect the law and views of others.
He added, "From the day after the elections, all should join hands and make efforts with unity and integrity to take step in line with Iran's 20-year vision plan."
NA/PA