Iran, Russia ink MOU on fishery co-op
April 18, 2017 - 18:25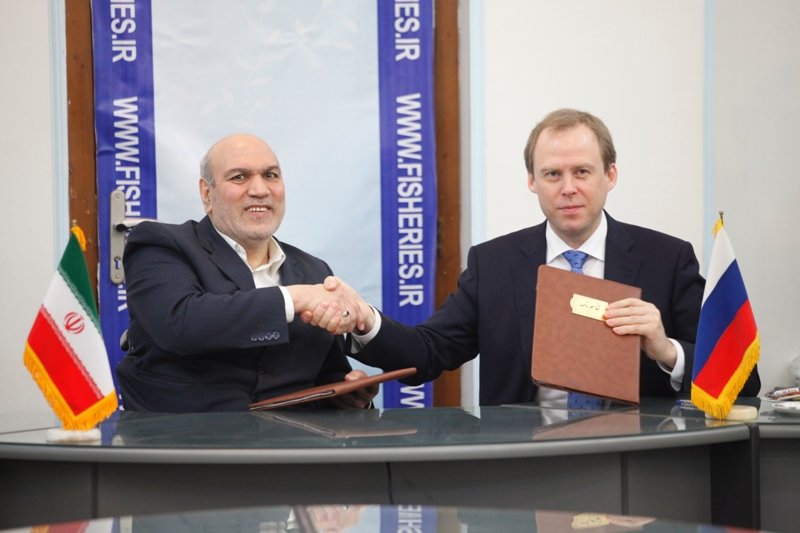 TEHRAN- Iran and Russia signed a memorandum of understanding on cooperation in the fishery sector, IRIB reported on Tuesday.
The MOU was signed in Tehran by Hassan Salehi, the head of Iran's Fisheries Organization, and Vasily Sokolov, the deputy head of Russia's Federal Agency for Fishery.
Addressing the signing ceremony, Salehi said Iran and Russia are to cooperate with each other for trade and research in the fishery sector and given the large market of Russia, the ground will be prepared for boosting fish export to the neighboring country.
Also, it was agreed upon to lay the groundwork for Iran to import fish from Russia, the official added.
Iran will attend the 1st Russian Fisheries Forum & Seafood Expo Global, which will be held in Saint Petersburg in September, and Russia will participate in Iran's International Fisheries and Seafood Industry Exhibition to be held in the Iranian calendar month Aban (October 23-Novemebr 21), Salehi announced.
Sokolov, for his part, referred to the fruitful negotiations between the two sides for the expansion of trade and research ties in the field of fishery and said Iran and Russia will exchange experiences with each other.
MA/MG