Analyst: US Bribed into Yemen War with $200bln
April 19, 2017 - 13:25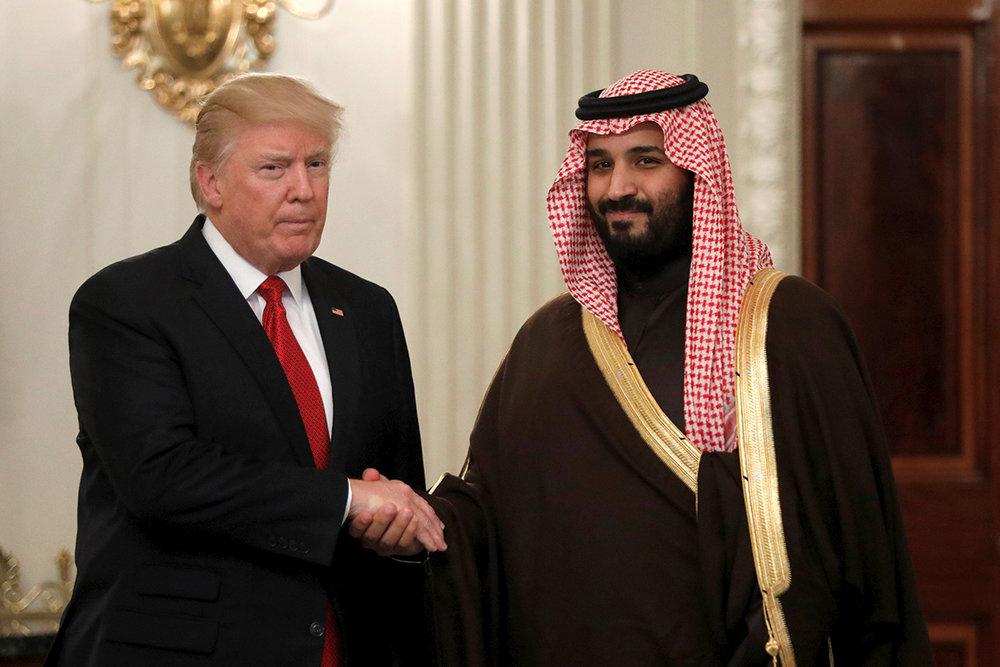 TEHRAN- A prominent Yemeni analyst said the US has been paid several trillion dollars by Saudi Arabia to protect its crown, adding that Riyadh has recently bribed Washington's support for the Yemen war with $200bln.
"Washington has asked for more money to defend the Saudi regime and Riyadh has recently paid $200bln to the US for the costs of its support for the war in Yemen," Saleh al-Qarshi told FNA on Tuesday.
"This is apart from the huge amounts of money that Saudi Arabia pays to the US treasury for protecting its crown," he added.
According to al-Qarshi, former Saudi Intelligence Chief Turki al-Feisal revealed last year that his country has bought the low-profit US treasury bonds to help the US economy.
Relevant reports said late last week that Saudi Arabia has sponsored the United States' recent missile strikes on al-Shayrat airbase in the Syrian province of Homs, adding that Riyadh has even offered more financial aid to Donald Trump for continued attacks on Syria.
"The Saudi officials who were not optimistic following the election of Trump decided to coax the American businessman into cooperation by financial offers," a diplomatic source close to the Saudi family said on Sunday.
Referring to the Saudi King's initiative for a phone conversation with Trump immediately after the US missile attack on Syria, the source said the phone call was not just aimed at expressing pleasure in the attack, and the Saudi King expressed the hope that similar strikes on Syria would be repeated by the US.
According to the source, King Salman has also underscored his country's preparedness to provide Washington with great financial incitements to continue airstrikes on Syria.
Other source close to the Saudi family also said that Trump has ordered his team to assess the whole costs of launching missile attacks and airstrikes against Syria to be submitted to Riyadh.
On April 7, the United States launched 59 Tomahawk cruise missiles at the Syrian military airfield in Shayrat near the city of Homs.
Donald Trump said the attack was a response to the alleged chemical weapon use in Syria's Idlib on April 4, which Washington blames on the Syrian government.
Syrian opposition had claimed forces loyal to President Bashar al-Assad had used a chemical gas on people in the Northwestern province, killing nearly 80 and injuring 200. Syrian president argued his government has no chemical weapons after agreeing to have them destroyed in 2013. He also ruled out having used chemicals against own people.
(Source: farsnews)