Iran slams new U.S. sanctions
May 19, 2017 - 21:47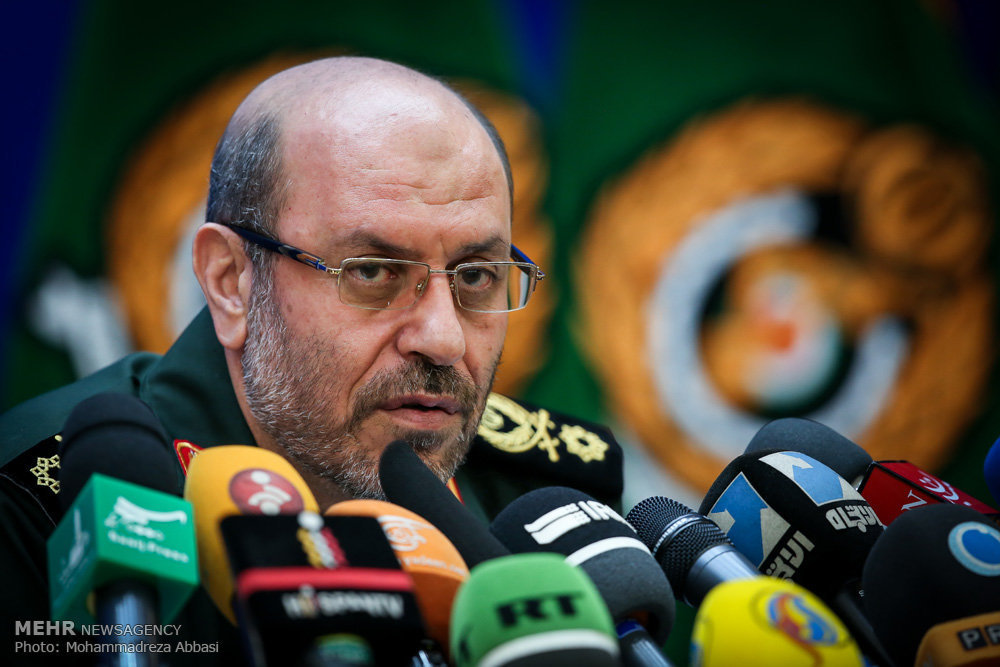 TEHRAN – Iran's defense minister has said the country spares no effort to meet its national security needs, and does not allow any party to intervene in the imperative.
Brigadier General Hossein Dehqan was reacting on Friday to a move by the United States Department of Treasury to impose sanctions on two Iranian defense officials, an Iranian company, and members of a China-based network for supporting Iran's ballistic missile program.
He made the comments while casting his ballot in the country's twin elections, which kicked off earlier in the morning.
Dehqan said this was not the first time that Washington displays its enmity towards Iran's Islamic Revolution, and Islamic establishment and capabilities.
The move marked the second one of its kind under U.S. President Donald Trump, who was inaugurated in January.
"They know that what signifies to us is the issue of providing [our country with] national security. To ensure national security, we seek recourse to whatever capability that is needed and are not wary of anyone in doing this," Dehqan asserted.
He said Iran's work in its missile sector is clear and has already been announced, adding, "We do what we consider to be in our best interest."
The U.S. claims Iran's missile work is in breach of United Nations Security Council Resolution 2231, which endorsed Tehran's nuclear deal with the P5+1 states in 2015.
Tehran has repeatedly said its missiles are not designed to carry nuclear warheads.
"We are steadfast in our will, and no one can intervene in it (our defensive work)," the Iranian defense chief stated.
Tehran responded to the new sanctions on Thursday by slapping bans on nine American individuals and firms over their blatant human rights violations.
China also submitted an official protest to the United States, saying it was "always opposed to unilateral sanctions, to the frequent implementation of unilateral sanctions, especially when it hurts interests of third parties."
Dehqan also urged the Iranian nation to "create another epic" by their full-blown participation in the elections.
He reminded that the world was keeping a close eye to see how the public would turn out to support Iran's Islamic Revolution, saying it is the people who will be the eventual winners of the elections.
SP/AK