British PM urges Tehran, Moscow to help achieve peace in Syria
May 27, 2017 - 19:37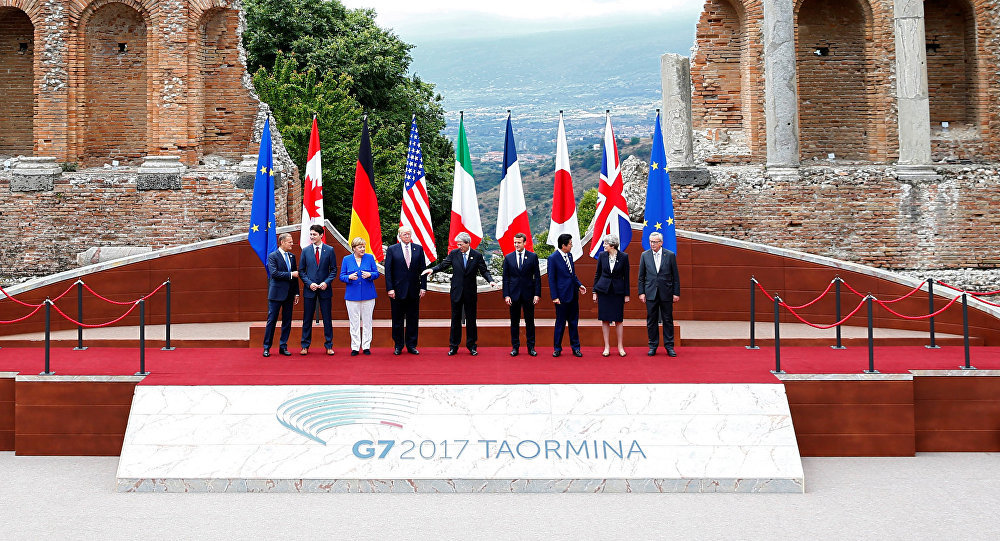 TEHRAN – British Prime Minister Theresa May has said that the leaders of the Group of Seven (G7) states want Russia and Iran to exert influence over the Damascus leadership to reach a peace in Syria.
"We agreed that it would be impossible to defeat terrorism without a political settlement that brings a stable transition away from President Assad," Sputnik quoted May as saying at a press conference held in the follow-up to the G7 meeting.
"We welcomed the progress towards de-escalation but [made] it clear that the regime's backers Russia and Iran must use their influence to deliver a ceasefire and move to a genuine political process," she added.
Earlier this month, Russia, Iran and Turkey signed a memorandum on the establishment of four safe zones in Syria. The agreement was signed at the end of the fourth round of the Syrian peace talks in Astana, Kazakhstan.
The three countries brokered Astana talks on Syria and the first three rounds of the talks were held on January 23-24, February 15-16 and March 14-15.
Syria has been the scene of foreign-backed insurgency for six years, with government forces fighting numerous extremist groups such as Daesh.
On Friday, Al Arabiya quoted Russian Deputy Foreign Minister Mikhail Bogdanov as saying that experts from the three countries will draw the boundaries of the de-escalation zones in Syria.
According to Bogdanov, barriers would be built to prevent armed infiltration and the task forces would then be responsible for ensuring security on the ground.
He added that there would also be demarcations of borders to stop the escalation.
MH/PA