In Focus: Excavations aim to shed light on Iron Age life in northeast Ira
July 7, 2017 - 1:55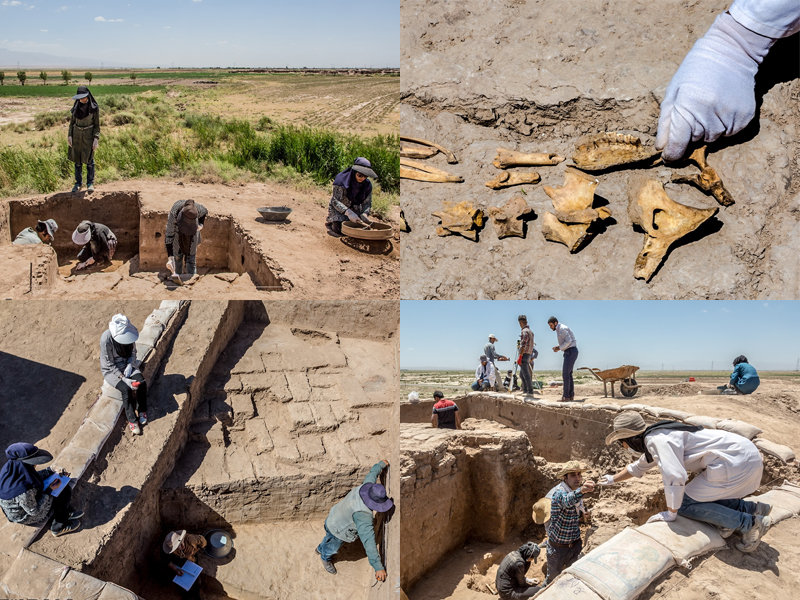 A photo collection depicts younger generation of Iranian archeologists and researchers conducting their second season of excavations at the Iron Age site of Seh Tappeh near Neyshabur city in northeast Iran, July 4, 2017.
Vestiges of architectural structures, artifacts, and human remains have been retrieved during the excavations led by the Archeology Department of the University of Neyshabur, IRNA reported. The substances date back to late second millennium and early first millennium BC, the report added.
Shedding light on the life, culture and economy of Neyshabour residents in Iron Age as well as probing their potential cultural and trans-regional communications with other then regional states are among targets of the explorations, the Research Institute of the Cultural Heritage, Tourism, and Handicrafts Organization announced late in June.
The Iron Age is an archaeological era, referring to a period of time in the prehistory and protohistory of the Old World (Afro-Eurasia) when the dominant toolmaking material was iron.
AFM/MG