Iran, Pakistan to form joint security committee
July 10, 2017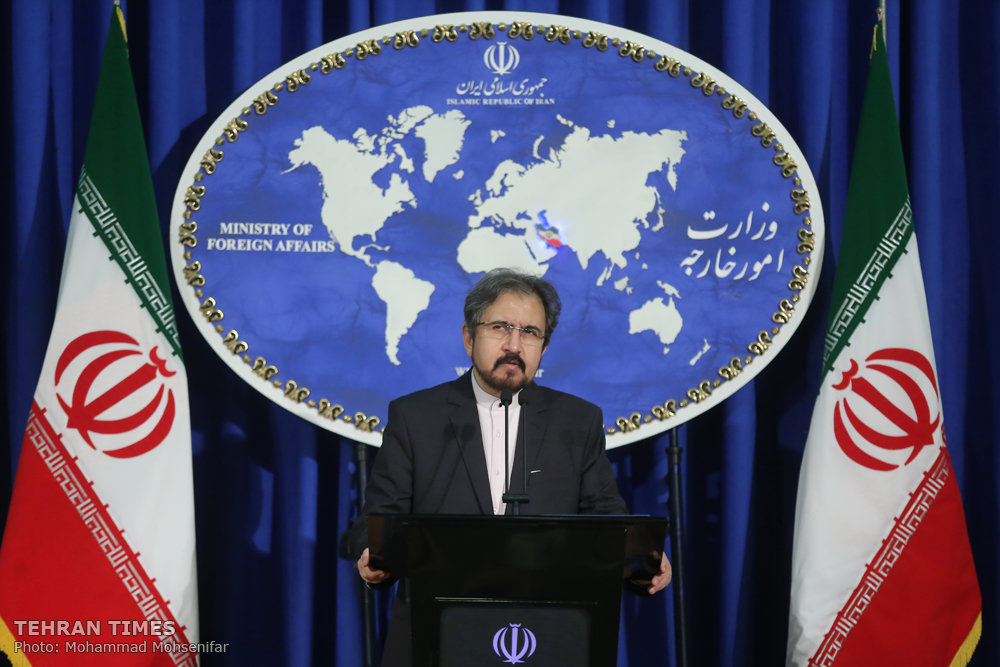 TEHRAN - Iranian Foreign Ministry spokesman Bahram Qassemi announced on Monday that Iran and Pakistan are set to form a joint security committee in the near future.
"Joint security committee which is the result of agreements made by Dr. Zarif [the Iranian foreign minister] with the Pakistani officials during his trip to Islamabad will be held soon," Qassemi told a regular a press conference.
"More mechanisms to establish stability and security in the borders will be discussed in this committee," he stated.

He also said that Iran is "serious" in propping up security in its border areas.
Zarif visited Islamabad in May during which agreements to increase cooperation to boost security at the two countries' border areas were made.
Zarif's visit to Pakistan came after killing of nine Iranian border guards by the terrorists in bordering areas with Pakistan.
The soldiers were killed on April 27 with long-range guns shot from inside Pakistan. The ambush happened at the Pakistani border's zero-point, near the Iranian town of Mirjaveh in the border province of Sistan-Baluchestan.
The Iranian foreign minister was accompanied by a high-level delegation including military and security officials.
According to a statement issued by the Pakistani Interior Ministry in May, the two countries agreed to bolster border security through "better coordination, greater intelligence sharing and frequent interactions" among political and security officials. They also agreed in principle to revive a hotline between their border forces to coordinate activities, it said.
NA/PA