Pakistan summons Iran's ambassador over commander comments
May 11, 2017 - 13:20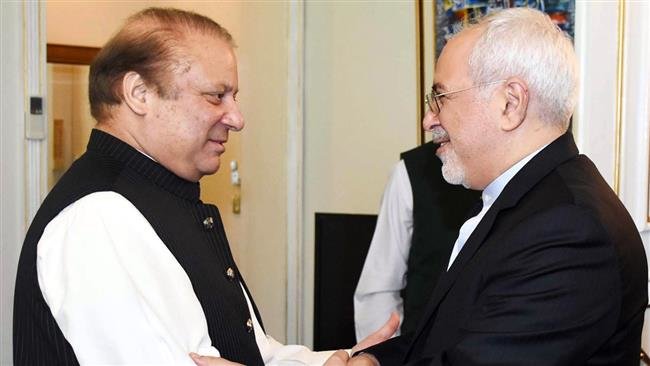 TEHRAN – Pakistan's Foreign Ministry has summoned Tehran's ambassador to Islamabad over remarks made by the Chief of Staff of the Iranian Armed Forces Major General Mohammad Bagheri.  
Mehdi Honardoost was summoned to convey Pakistan's concerns after Bagheri said Iran itself would deal with the terrorists if Pakistan fails to do so, the Dawn newspaper reported on Tuesday.
"We expect the Pakistani officials to control the borders, arrest the terrorists and shut down their bases … If the terrorist attacks continue, we will deal crushing blows to their safe havens and cells, wherever they are," Bagheri said on Monday.
Bagheri further said that the border has turned into a training ground for "Saudi-hired terrorists" who are funded by the United States.
Pakistan urged Iran to refrain from making statements which could harm relations between the two countries.
The remarks were made a month after 10 Iranian border guards were killed in a terrorist attack launched from inside the Pakistani soil. One of the border guards, injured, is held captive by the terrorists.
Iranian Foreign Ministry summoned the Pakistani ambassador following the incident to voice Tehran's strong protest.
Accompanied with a high-ranking political, military, law enforcement and security delegation, Foreign Minister Mohammad Javad Zarif traveled to Pakistan last week to address the tragedy and hold talks with top Pakistani officials.
During the visit, Tehran and Islamabad agreed to increase cooperation to boost security at the two countries' border areas.
"During my meeting today with Pakistani army chief General Qamar Javed Bajwa, he promised to deploy army forces to the border regions with Iran… within the coming weeks to boost border security and prevent the repetition of bitter incidents like last week's terrorist attack that resulted in the martyrdom of a number of our country's brave border guards," Zarif told reporters at the end of his one-day visit to Islamabad.
MH/AK