'Mass public transit a solution to Tehran air pollution, traffic jam'
July 24, 2017 - 10:55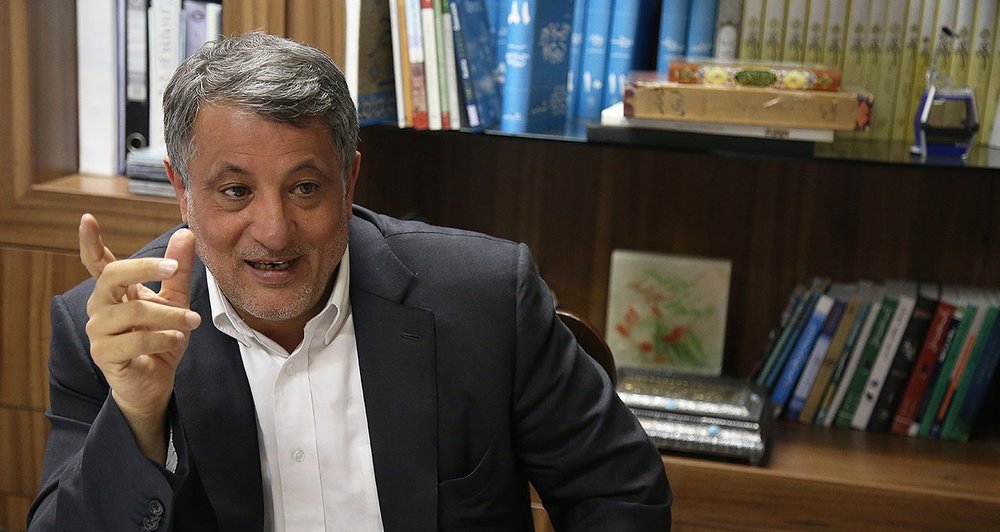 TEHRAN — The expansion of mass public transit fleet is a fundamental solution to the persisting air pollution and traffic congestion in the metropolis of Tehran, councilor Mohsen Hashemi said.
Naturally, the first problem of Tehraners that springs to mind is that they are not living a peaceful life, ISNA quoted Hashemi as saying on Saturday.
Air pollution, massive traffic jam, noise pollution, urban environment damages, the sprawling city, run-down areas, labor children, etc. are all making Tehran ill-suited to inhabit, he added.
"The citizens are deprived of their citizenship rights of peace and satisfaction," he lamented.
The best way to tackle the two major problems of air pollution and traffic jam is to expand mass public transportation; what another developed countries have done, he stated.
Hashemi went on to say that the number of rides peak at some 20 million a day in Tehran half of which should be delivered by the subway to mitigate traffic congestion and air pollution; however, he said, merely one fourth of the rides are delivered by the subway and that means the urban railway system should increase to four times its current capacity.
The existing infrastructure, developed over past decade, is sufficient; but new wagons and equipment to build a system that is up to the standards are required, he highlighted.
Choking air pollution hitting metropolises of Iran especially during cold seasons is making living in cities harder than ever. The predicament is blamed on numerous factors namely clunkers, sand mines, sand and dust storms originating from dried up wetlands, pollutant industries, carburetor motorcycles, etc.
Nonetheless, regulations such as increasing public transportation, addressing sand storms, setting high standards for fuel quality, imposing green tax and spending them on mitigating air pollution, and being explicit about the rules are believed to help curbing the problem of air pollution.
The new pro-reform city council is now considering seven candidates to choose the next mayor with best urban management plan to succeed the current mayor Mohammad Baqer Qalibaf.
Hashemi, the eldest son of the late Ayatollah Akbar Hashemi Rafsanjani - the fourth president of Iran - has received the highest number of votes in the fifth Tehran city council election and was seriously considered as the next mayor, but he withdraw his candidacy due to intra-council concerns.
He also served as CEO of Tehran Metro for 13 years, from 1998 until 2011. He competed for the post of mayor in 2013, but lost to Mohammad Baqer Qalibaf.
MQ/MG