Iranian students win medals at Intl. Biology Olympiad
August 2, 2017 - 18:29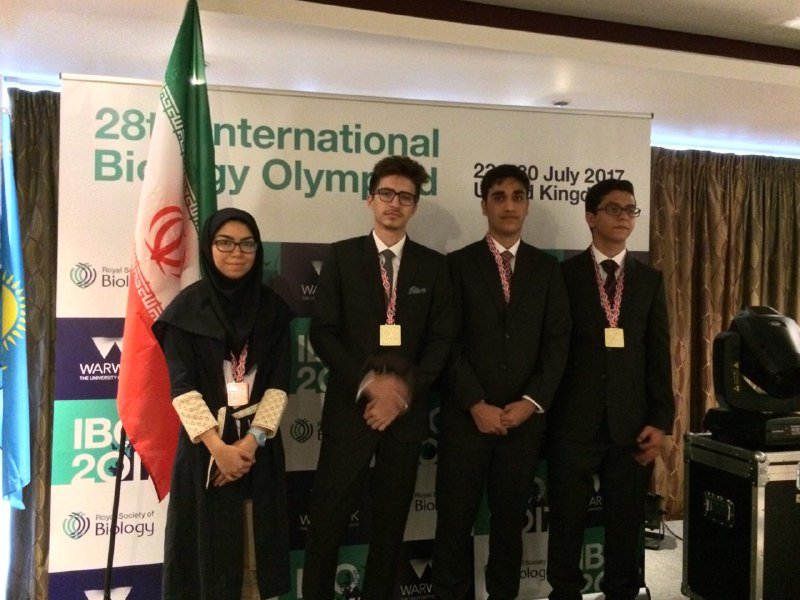 TEHRAN — Iranian students succeeded in winning several medals at the 28th International Biology Olympiad (IBO) which was held in the United Kingdom on July 23-30.
Mohammadjavad Meghrazi and Alireza Darziramandi both won gold medals, Moein Qasemi earned a silver medal and Shaqayeq Khanmohammadi received a bronze medal.
IBO is an association that organizes a yearly biology competition for secondary school students, who are winners of their respective National Biology Olympiad.
Their skills in tackling biological problems, and dealing with biological experiments are tested. Interest in biology, inventiveness, creativity and perseverance are necessary.
In bringing together gifted students, the IBO competition tries to challenge and stimulate these students to expand their talents and to promote their career as scientists.
A very important point is gathering young people from over the world in an open, friendly and peaceful mind.
Every participating country sends four students. They are accompanied by two team leaders who represent the country.
It should be noted that Iran will host the IBO 2018.
MQ/MG