EU's Mogherini meets Rouhani, Zarif in Tehran
August 5, 2017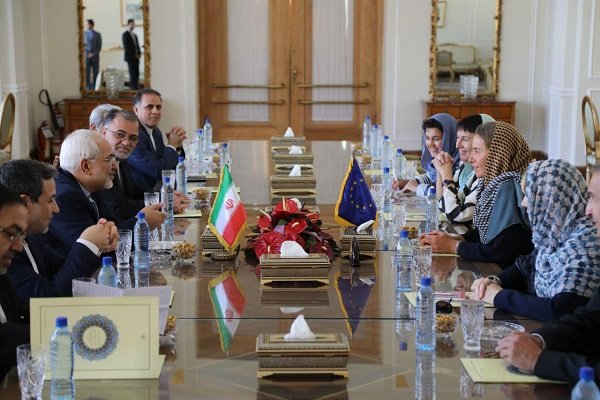 TEHRAN - European Union foreign policy chief Federica Mogherini held talks on Saturday with President Hassan Rouhani and Foreign Minister Mohammad Javad Zarif.
Mogherini arrived in Tehran on Friday to take part in Rouhani's presidential swearing-in ceremony which will be held later today.
The presence of Mogherini in the ceremony carries a great meaning as U.S. President Donald Trump has toughened his rhetoric against the July 215 nuclear agreement with Iran.
As the EU's chief diplomat, Mogherini played a key role in working out the landmark nuclear deal which also involved Germany, France, Britain, the U.S., China, and Russia.
So far 70 foreign delegations have arrived in Tehran to take part in the ceremony.
The swearing-in ceremony comes two days after Supreme Leader Ayatollah Ali Khamenei endorsed Rouhani's presidency for a second four-year term.
Rouhani, a moderate politician who championed the nuclear deal with the EU and great powers, was reelected president in the May 19 presidential polls.
PA/PA