S. Korea urges N. Korea to hold Iran-style nuclear talks
August 5, 2017 - 20:9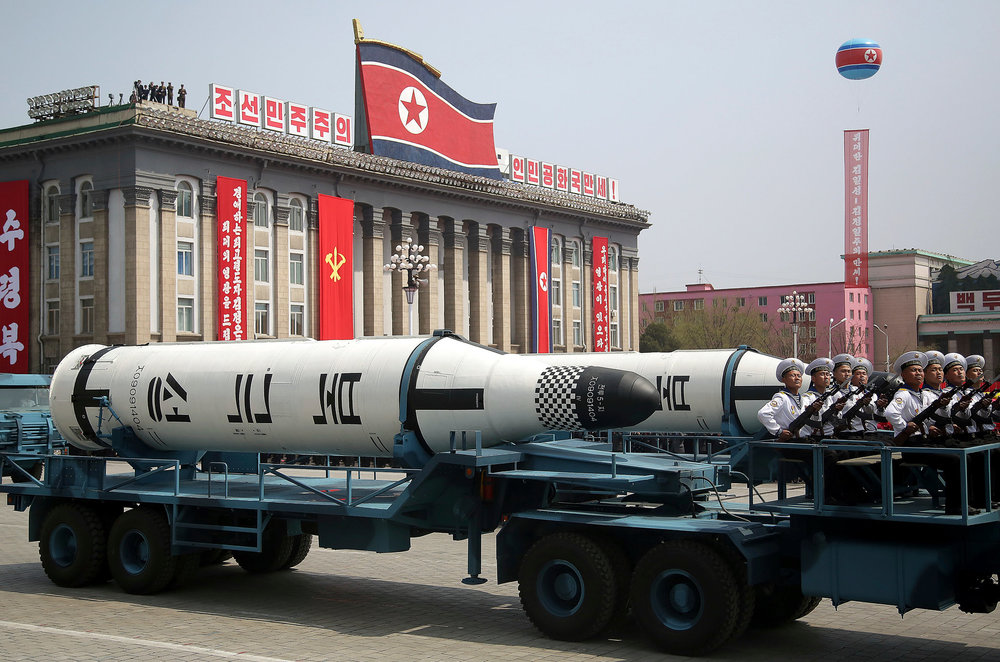 TEHRAN – South Korea's parliamentary leader has urged North Korea to learn lessons from the Iran nuclear agreement and return to nuclear talks.
National Assembly Speaker Chung Sye-Kyun made the remarks as he met with his Iranian counterpart Ali Larijani in Tehran on Friday.
Chung noted that Iran has enjoyed positive effects, including economic growth, as a result of the historic nuclear deal it signed with six world powers – the United States, Britain, China, Russia, France and Germany.
Following the nuclear agreement, all nuclear-related sanctions on Iran were lifted in return for taking steps to limit its nuclear program to ensure the world of the peaceful nature of its nuclear program.
"I hope North Korea will come to the dialogue table, taking the Iran case into account," said Chung, who visited Tehran to attend the inauguration ceremony of Iranian President Hassan Rouhani.
For his turn, Larijani reaffirmed "active support" for efforts to resolve the North Korea issue.
North Korea has rejected calls for Iran-style nuclear negotiations, saying its situation is different from that of Iran.
The last round of talks on ending North Korea's nuclear program were held in December 2008. Ever since, no significant progress has been made to resume the talks.
North Korea says it is a nuclear weapons state and views its nuclear program as a powerful deterrent against Washington's hostile policies toward it.
Kim Yong-nam, North Korea's ceremonial leader, was also in Tehran for the inauguration ceremony.
Chung also held talks with President Hassan Rouhani, discussing mutual ties and joining forces for peace on the Korean Peninsula.
"The South Korean National Assembly will support the enhancement of the two countries' relationship," he said.
In response, President Rouhani highlighted the importance of the security of Northeast Asia, saying Iran will support the stability and development of Asia.
Rouhani also urged further expansion of economic ties between the two countries, saying Iran welcomes South Korean companies seeking business opportunities in various fields including energy, chemical, and other high-tech industries in the country.
MH/PA