We are thirsty for success at FIBA Asia Cup: Haddadi
August 8, 2017 - 18:54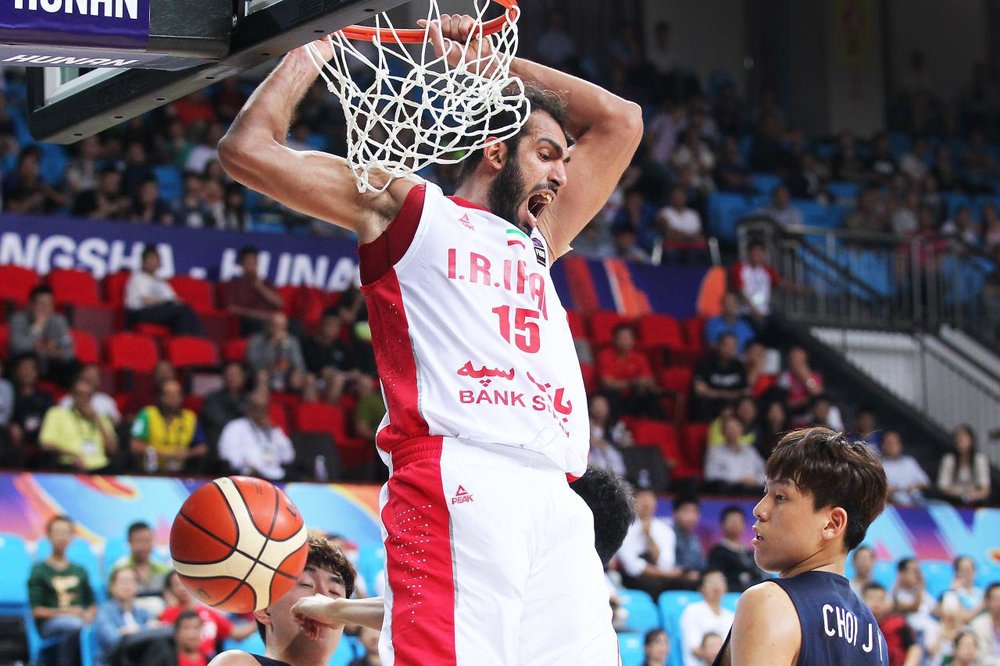 Iranian legendary center Hamed Haddadi says that they are thirsty for winning the FIBA Asia Cup 2017.
Iran basketball team made waves in 2007 when they won their first ever FIBA Asia crown. They repeated in 2009 and then annexed their third title in 2013 before finishing at third place in Changsha-Hunan two years ago.
Team Melli, who have been drawn in Group A along with India, Syria and Jordan, aim at fourth title.
Mehran Hatami's men will kick off the competition with a match against India on Wednesday.
"We are well-prepared for the competition because we've trained well for the event for three past months. I think we will be in our best form after first two matches," Haddadi said.
"I am not %100 but I want to help my team in some matches. I have to be careful not to worsen my injury," the former Grizzlies center added.
"Our players are always thirsty to win trophy and are highly motivated for the success. I hope that we perform well in the tournament," Haddadi stated.
"Most of the teams including China are here with their main teams, however I have not seen Australia, New Zealand and South Korea so far but I know that they have come here with their best players," the Iranian center added.
"We want to win the title, that's why we are here. Iranian players will do their best in the competition," Haddadi concluded.
FIBA Asia Cup 2017 is being held in Beirut, Lebanon from Aug. 8 to 20.