Ukraine could facilitate Iran's petchem export to Europe: NPC head
August 15, 2017 - 10:19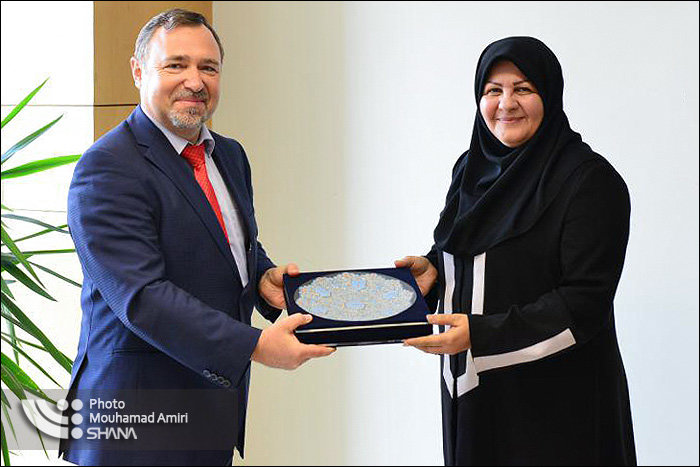 TEHRAN- Iran's National Petrochemical Company (NPC) Managing Director Marziyeh Shahdaie said Ukraine could pave the way for the export of Iranian petrochemical products to Europe, Shana news agency reported
She made the remarks after a meeting with Ukraine's Ambassador to Iran Sergey Burdilyak in Tehran on Monday.
At the end of their Joint Economic Committee's sixth meeting in March, Iran and Ukraine inked a memorandum of understanding on cooperation in a wide range of areas including petrochemical industry and as Shahdaie said her meeting with the Ukrainian ambassador was to follow up that agreement.
She mentioned the joint venture opportunities for Ukrainian investors in Iran, establishment of a hub in Ukraine for the export of Iran's petrochemicals to Europe, and exchanging technical knowledge between the two countries as some issues discussed in the meeting.
The official further said that Ukraine is a consumer of Iranian petrochemical products; and quoted Burdilyak as saying that Iran-Ukraine trade and also Ukraine's import of Iran's petrochemicals have risen noticeably after the lifting of sanctions against Iran.
MA/MG
PHOTO: Iran's National Petrochemical Company Managing Director Marziyeh Shahdaie (R) and Ukraine's Ambassador to Iran Sergey Burdilyak met in Tehran on Monday.