GDP growth top priority of Industry Ministry
August 19, 2017 - 19:33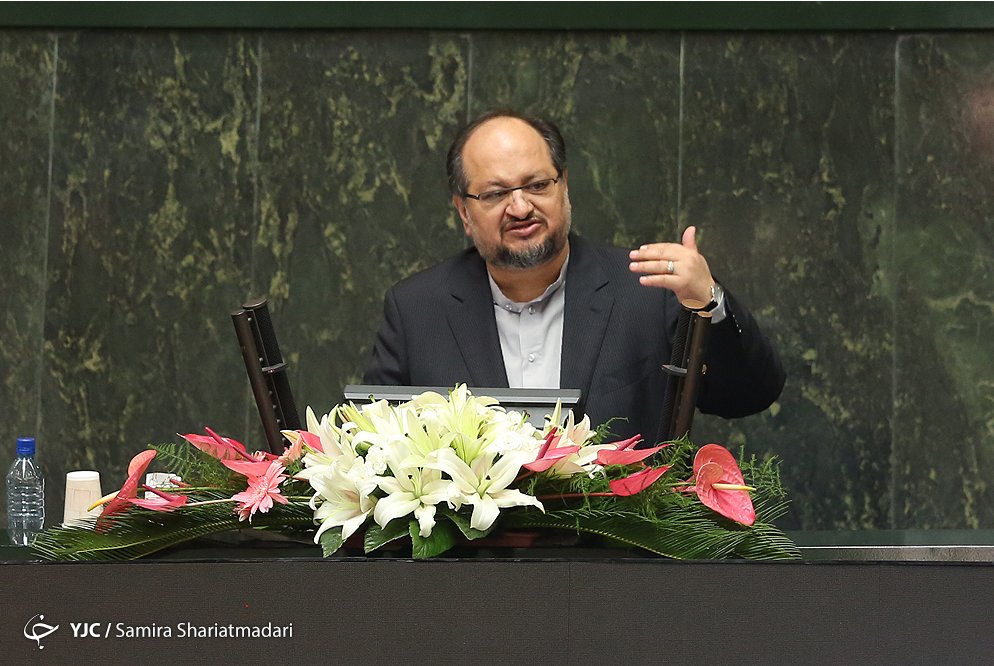 TEHRAN- Increasing the country's gross domestic product (GDP) is going to be the new industry ministry's top priority, President Rouhani's ministerial nominee for industry, mining and trade Mohammad Shariatmadari announced on Saturday.
Defending his future plans in an open session of Iranian parliament (Majlis), Shariatmadari noted: "GDP defines the country's share in global economy and our top priority will be increasing this stake."
The official went on saying, "According to the International Monetary Fund (IMF)'s latest report following Turkey and Saudi Arabia, Iran ranks 27 among the world top economies; a situation that should be improved by GDP growth."
He further explained the role of industry in increasing GDP and creating job opportunities saying that industry sector accounts for 22.5 percent of the country's GDP and also 34 percent of the total employment.
The share of industry in the country's GDP growth must be more than what currently is, the nominee noted.
Elsewhere in his remarks, Shariatmadari stated that another priority for the ministry will be completing 49,000 uncompleted projects in the country's industry and mining sectors from which 11,200 have witnessed over 60 percent of physical progress.
He also mentioned Iran's share of global trade which is 0.3 percent and said the country has potential for a lot more than this figure.
To conclude, the official emphasized that all his plans are compiled based on the country's 'Resistance Economy' with an eye on the Sixth Five-Year National Development Plan (2017-2021).
EF/MA