U.S. wants to know if UN plans to inspect Iranian military sites
August 23, 2017 - 18:22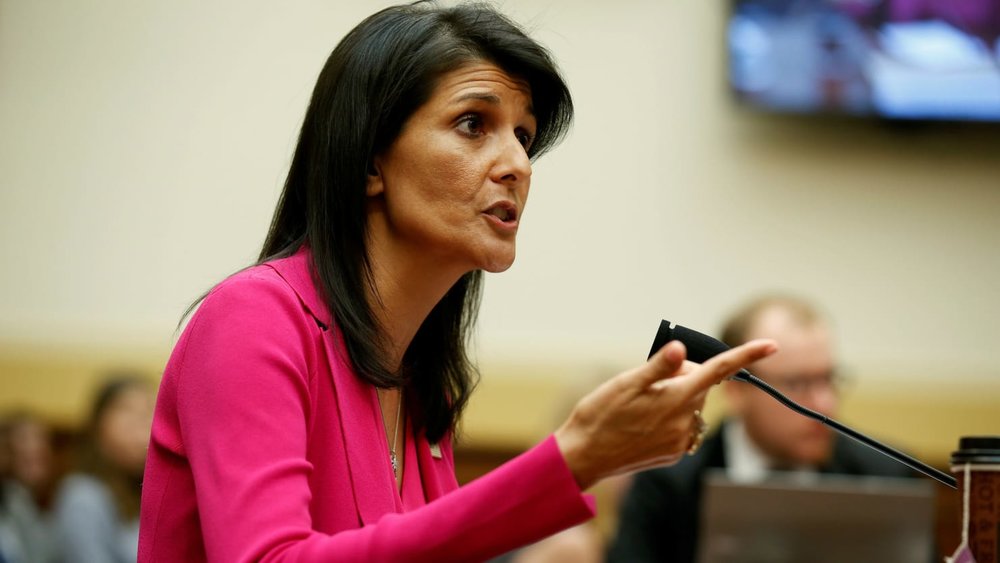 U.S. Ambassador to the UN Nikki Haley asked on Tuesday if the UN atomic watchdog plans to inspect Iranian military sites to verify Tehran's compliance with a 2015 nuclear deal.
Haley was scheduled to meet with International Atomic Energy Agency (IAEA) officials in Vienna on Wednesday for what she described as a fact-finding mission, which is part of President Donald Trump's review of the deal Iran made with world powers to curb its nuclear program in return for the lifting of most sanctions.
According to Reuters, She said she was traveling to Vienna to ask questions, not to push the IAEA to do anything.
In April, Trump ordered a review of whether a suspension of sanctions on Iran related to the nuclear deal - negotiated under President Barack Obama - was in the U.S. national security interest.
Ali Akbar Salehi, the director of the Atomic Energy Organization of Iran, said on Tuesday that Iran can resume uranium enrichment to the purity of 20 percent in five days in the Fordow plant if necessary.
Based on the nuclear agreement, Iran agreed to put limits on its nuclear program in exchange for the lifting of economic and financial sanctions. The deal was signed between Iran, the European Union, Germany and the five permanent members of the UN Security Council including the U.S. It went into effect in January 16, 2016.
On August 15, Rouhani said that Iran will quit nuclear agreement "in hours" and return to the previous stage if sanctions are re-imposed on the country.
Rouhani's comments were referring to sanctions imposed by the U.S. Treasury Department on six Iran-based satellite companies on July 28 after Iran launched the Simorgh (Phoenix) satellite carrier rocket into space a day earlier.
Last month, the two houses of the U.S. Congress ratified non-nuclear sanctions against Iran. The sanctions were mainly targeted at Iran's missile capability.