Legal action against Apple on agenda: Iran's telecom minister
August 25, 2017 - 18:18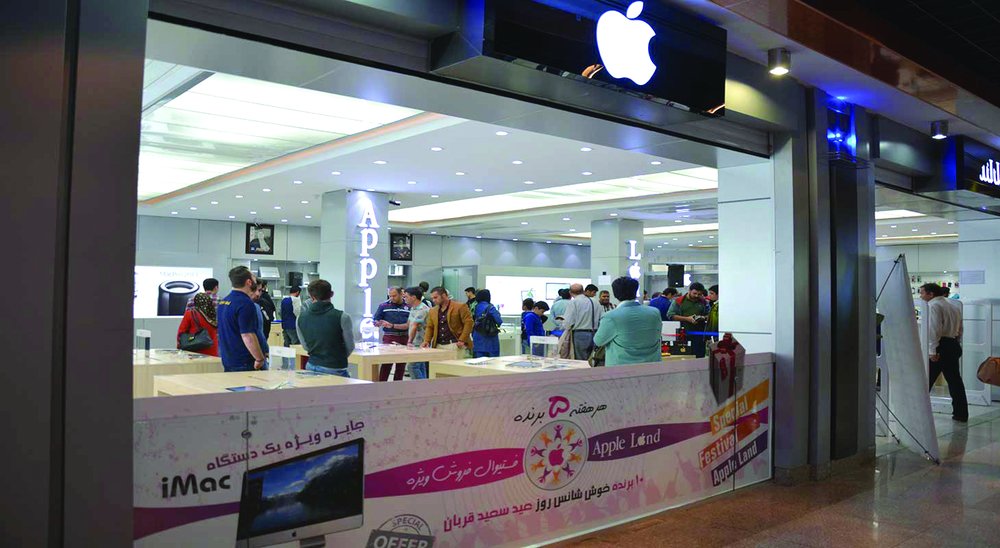 TEHRAN – Iran's telecommunications minister has said the country will legally pursue a recent decision by Apple for removing Iranian apps from its App Store.
"Apple holds 11 percent share of the Iranian cellphone market. Observing the consumer rights is today a principle, which has not been fulfilled by Apple. We will legally pursue [the issue of] removing of apps," Mohammad Javad Azari-Jahromi wrote in his twitter account.
Jahromi, 36, who became Iran's youngest-ever minister this week, did not provide details on the procedure for the legal pursuit.
Due to American sanctions, Apple has no official presence in Iran and its iPhones are not legally available for sale.
Millions of Iranians use iPhones smuggled in from different countries and thousands of apps created for Iranians in App Store.
On Thursday, Apple removed Snapp, a ride-hailing app similar to Uber that is popular in Iran, from its app stores. That followed the removal in recent weeks of apps for food delivery, shopping and other services, The New York Times reported.
In a message to Iranian developers whose apps were affected by the ban, Apple said, "Under the U.S. sanctions regulations, the App Store cannot host, distribute or do business with apps or developers connected to certain U.S. embargoed countries."
The takedown appears to be an expansion of efforts to restrict Iranian titles that offer in-app transactions, AppleInsider, the news website for Apple products published.
"In January, Apple pulled a number of Iran-based iOS apps from the App Store, including online e-commerce service Digikala, citing noncompliance with Iranian Transactions Sanctions Regulations.
"Since Apple takes a cut of all App Store purchases, sales from Iranian apps generate revenue and are thus in violation of U.S. law," it continued.
Talks for unblocking Twitter
"Negotiations are underway for unblocking Twitter in Iran," Jahromi told ILNA on Monday.
"Twitter is not an immoral environment needing to be blocked, however there are some national security issues," he added.
The micro-blogging platform was barred in Iran since the debated 2009 presidential election.
He called Twitter as a proper media for announcing public diplomacy, improving relation with world and sharing opinion about different issues.
"Limiting ourselves to Telegram app, which is popular inside Iran, is not appropriate," he added.
According to Telegram app CEO Pavel Durov, it has 40 million active users among Iran's 80-million population.
Jahromi added that the final decision on unblocking sites lay with Supreme Council for Cyberspace.
SB/MG
END