European carmakers determined for business in Iran
August 26, 2017 - 9:22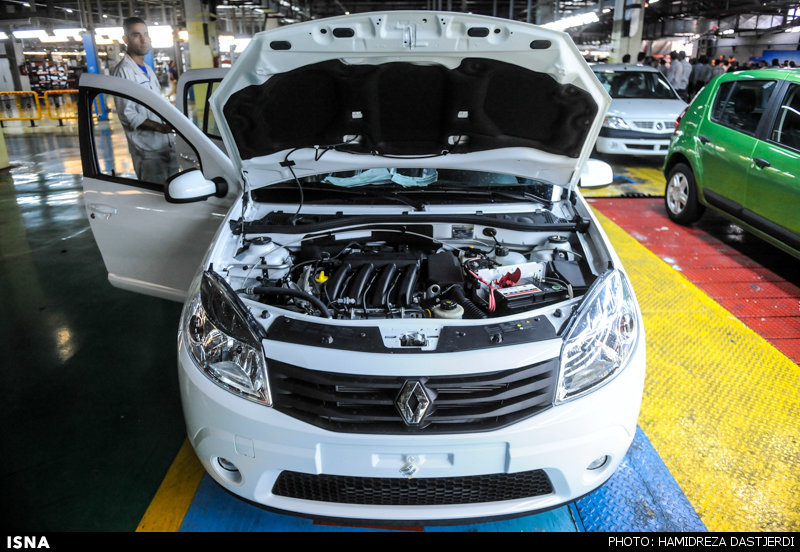 TEHRAN- While the Western companies are cautious about investing in Iran because of the remained U.S. sanctions against the country, European car manufacturers are steady for business in this market.
In a Friday report, Financial Times wrote many sanctions on Iran were lifted after the nuclear deal came into effect. But western companies have been wary of investing in the country because U.S. sanctions remain in place. International banks avoid doing business there. But European car manufacturers appear undeterred.
There is a flurry of interest in Iran by European carmakers keen to tap into an oil-rich nation with a largely urban population of 80 million, the report added.
The auto industry is one of the few sectors outside oil in which multinationals are backing their talk of interest in the Islamic republic with substantial investment, 20 months after a nuclear deal Tehran signed with world powers was implemented.
The share of Iran's auto industry in the country's gross domestic product (GDP) is projected to rise by 70 percent in the current Iranian calendar year (to end on March 20, 2018). Based on a strategic plan drawn out by the industry ministry, the automotive sector's added value share of GDP will grow from 1.8 percent in Iranian calendar year 1392 to 3 percent in the current year.
According to a report by Fitch Group's BMI Research in April, Iran's auto production growth will average 11 percent through 2021 and the return of European carmakers will boost the sector.
Es'haq Jahangiri, Iran's first vice-president, said last week that there was a time when foreign carmakers were reluctant to come to Iran's market but now, "it is us putting conditions [on them]".
Iran has signed six joint ventures for the sector since the nuclear deal came into effect, government officials say.
MA/MG