Iran condemns terrorist attack on mosque in Afghanistan
August 26, 2017 - 21:0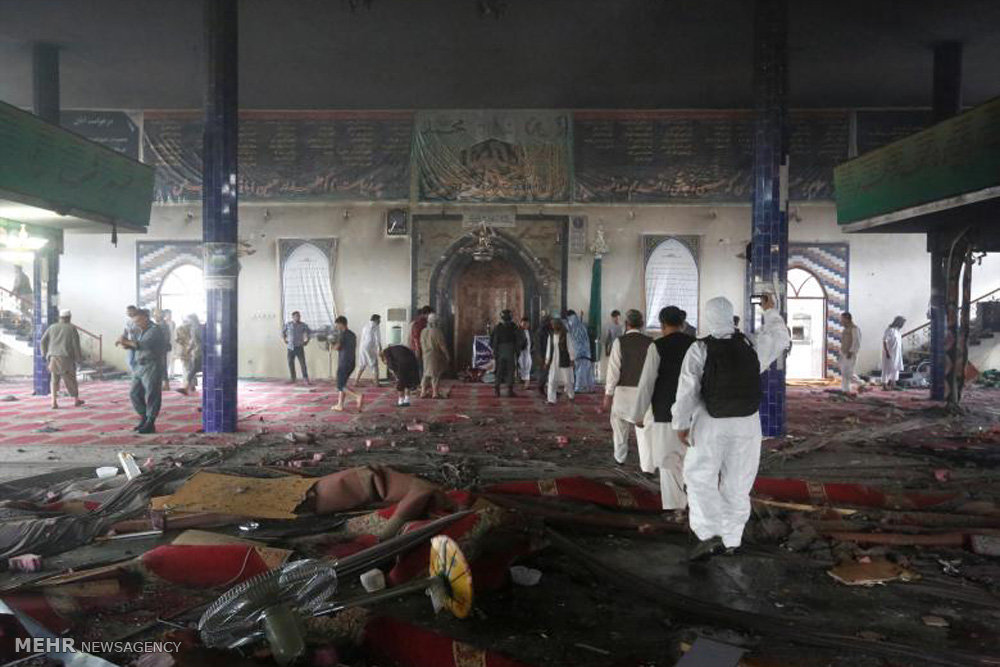 TEHRAN - Iranian Foreign Ministry spokesman Bahram Qassemi condemned on Friday terrorist attack on a Shia mosque in Kabul, Afghanistan which left at least 28 people killed.
"Terrorists have targeted the Afghan people's unity and solidarity," he said.
"Undoubtedly, fuelling religious division and undermining unity among the Afghan people are among the terrorists' objectives," he said.
He noted that it is essential for the Afghan government and people to make the terrorists and their supporters "disappointed".
Qassemi also expressed sympathy with the Afghan government, people and the families of the victims.
A suicide bomber set off his explosive at a Shia mosque in capital city of Kabul when many Muslim worshipers had gathered for Friday prayers. After the blast, gunmen stormed into the mosque and opened fire on people.
The attack claimed lives of at least 28 people and left over 50 ones wounded.
Daesh claimed responsibility for the attack.
An official at Afghanistan's Interior Ministry earlier said at least eight policemen had been wounded.
The UN figures show that more than 1,600 civilians were killed in Afghanistan in the first half of the year.
NA