Candlelight tribute held for schoolgirls killed in bus accident
September 2, 2017 - 17:48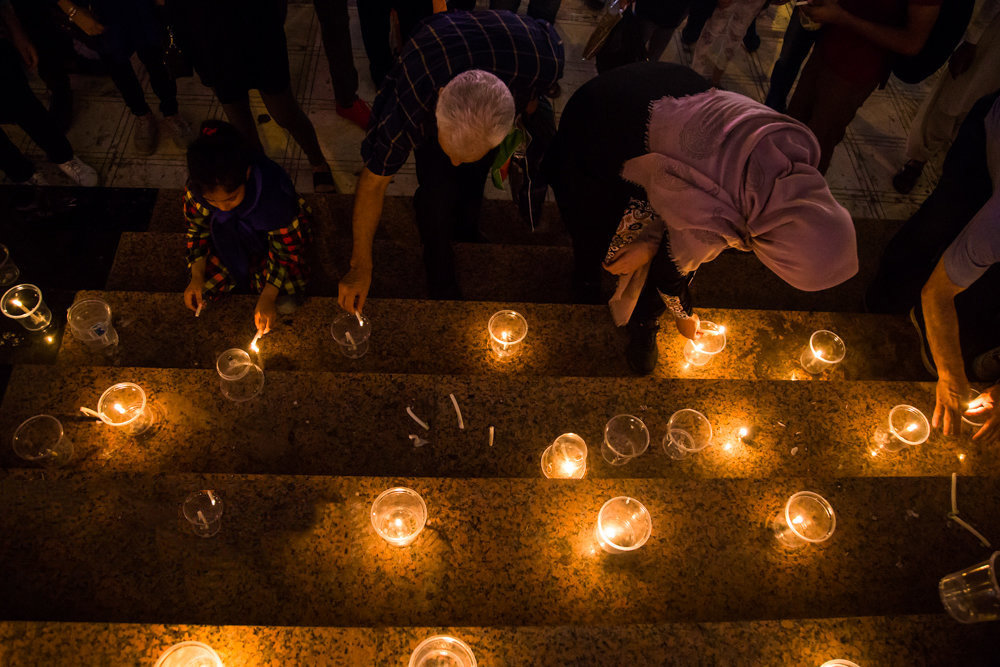 TEHRAN — People lit up candles Friday night in sympathy with families of the schoolgirls who were killed as the bus carrying them rolled over early morning the same day.
The bus with 45 female students onboard heading from the city of Bandar Abbas to the city of Darab, southern Iran, crashed at about 4 a.m. local time, killing 7 students, a teacher, and the driver's assistant.
Some received outpatient care and didn't sustain any serious injuries, however, 13 were transferred to the hospital.
According to the deputy health minister Iraj Harirchi, unfortunately one of the students suffered major injuries to the face, two lost limbs, and two others picked up spinal injuries.
As per the police report, the crash was caused by the drowsy driver.
The time of the accident and the fatigued driver's incompetence in controlling the bus which were the main causes of the crash have raised some questions. This has urged the traffic police and the Education Ministry to decide to draw up new guidelines regarding students' use of transport fleet.
Over a phone conversation with Education Minister Mohammad Bat'haei, President Hassan Rouhani has called for immediate action and following up on the issue.
"We would certainly find those at fault and we do not overlook any mistakes," the minister said.
As Harirchi has put, some 15,900 people die in road crashes annually in Iran and about 768,000 get injured, half of them are hospitalized. "In other words, 0.5 percent of Iranians are admitted to hospitals due to road accidents per annum," he added.
He further regretted the fact that 70 to 90 percent of the accidents are caused by human errors and that one individual die in an accident every 30 minutes.
MQ/MG