By Maryam Qarehgozlou
Road crashes: accidents or irresponsibility
September 1, 2017 - 10:44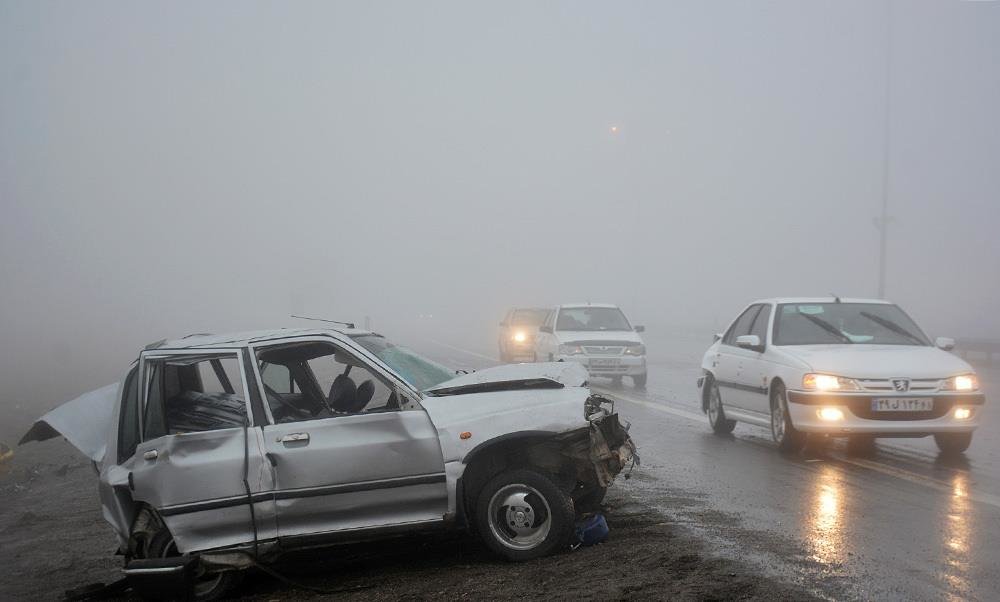 With the Iranian calendar month of Shahrivar (August 23-September 22) beginning and the weather fairly cooling, many have already started taking summer vacations across Iran.
Some opt for air travel, while some prefer to travel by train and some choose to go on a road trip. However, road trips inflict heavy casualties on the travelers every year.
As stated by the traffic police chief, Taqi Mehri, road accidents have claimed 280,000 lives over the past 10 years in the country. The figures and numbers also indicate that some 22,000 people died over the month of Shahrivar.
According to Iran's forensics organization, some 15,932 individuals were killed during road accidents in the previous Iranian calendar year (March 2016-March 2017). The month of Shahrivar last year alone set the record high with 1,711 deaths.

Although the overall number of deaths has dropped by 3.9 percent year on year, the decrease does not satisfactorily resolve the issue. Road traffic deaths still add up to a significant number.
A tragic loss, deep sorrow, acute distress
Based on the report released by the forensics organization, more than 65 percent of the fatal road accidents happen outside city limits. Unfortunately more than half of the road traffic deaths occur among young adults aging 18-49.
Things go from bad to worse when the figures indicate that more than three-quarters of the victims losing their lives in road accidents are male. While men are the primary breadwinners the void would impose unforeseen and considerable expenses on families.
As per a study published in the American Journal of Epidemiology in 2015 poor and less educated people are more likely to die in a car collision than more affluent victims. The study suggests that those with less education are likely to earn less to have the money for fancy safety features such as side airbags, automatic warnings and rear cameras.
Poor infrastructure and less traffic signs in low-income neighborhoods, as well as the notion that impoverished people tend to use alternative forms of travel such as walking, bicycling and bus travel may make them more vulnerable to traffic-related incidents.
That being said medicals expenses, compensation payments demanded by the families of the other victims, funeral costs, etc. incurred on the deceased's families would result in catastrophic financial distress. Being left without a breadwinner such families who have already been on a low income would certainly face severe economic difficulties.
Moreover, financial circumstances coupled with the deep sorrow of unexpected death of the loved ones can lead to a family breakdown and spark serious mental disorders such as depression, phobia, substance abuse and addiction, anxiety disorders, and suicidal thoughts.
Road accidents do not only cripple victim's families financially; based on World Health Organization report on road traffic injuries , updated on May 2017, road traffic crashes cost most countries 3% of their gross domestic product.
Your actions count: Be a responsible driver
While bad road conditions and cars with poor safety features play an important role in accidents, according to another report released by Iran's traffic police human factors accounts for more than half of the accidents. Infringement of driving laws, driving at high speed, driving while feeling dizzy and fatigued, careless overtaking, and distracted driving for example talking on the cellphone are some of the contributing factors causing a large number of road accidents.
Being a responsible driver means behaving sensibly when we are behind the wheels. We are not alone on the road, there are other people who might be drastically affected by our wrong decisions and reckless driving.
MQ/MG