Safe driving courses developed for elementary schoolers
November 1, 2017 - 20:33
TEHRAN — The Touring and Automobile Club of the Islamic Republic of Iran (TACI) and the Education Ministry have agreed to design safe driving courses for students in elementary schools.
"Due to the lack of basic safety knowledge thousands of kids and teachers lost their lives in road accidents annually and children learning safety driving tips would help a great deal in decreasing the fatalities," deputy education minister Rezvan Hakimzadeh said.
"The memorandum of understanding signed between Touring and Automobile Club and Education Ministry is aiming at creating better living conditions for Iranian children," Hakimzadeh said, adding, "some 7.3 million students and teachers have expressed readiness to take part in implementing the aforesaid memorandum of understanding."
Unfortunately so far no purposeful courses have been designed for safe driving, she regretted.
Morteza Haji, a TACI board member, said that although such activities would not compensate for the poor road conditions and substandard vehicle focusing on teaching and creating a safe driving culture would certainly help in reducing road accidents to a great extent.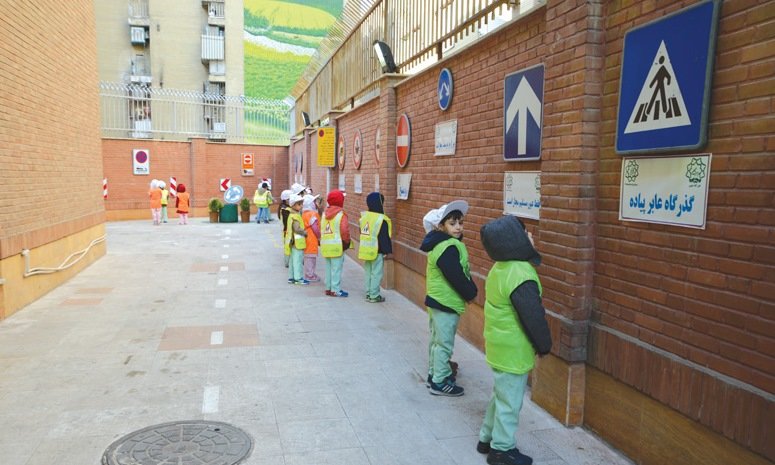 The stuff children learn at early ages would be easily internalized, Haji noted.
According to Iran's forensics organization, 15,932 individuals were killed during road accidents in the country in the previous Iranian calendar year (March 2016-March 2017).
As per the "world report on road traffic injury prevention"-the first major report being jointly issued by the World Health Organization (WHO) and the World Bank- it is widely held today that human error is a factor in some 90% of road crashes.
Distracted driving, speeding, running stop signs and red lights, night driving, unsafe lane changes, tailgating, driving under the influence of drugs, and drowsy driving are some of the examples of human errors causing accidents.
MQ/MG