TCCIMA hosts Confederation of Indian Industry's delegation
September 6, 2017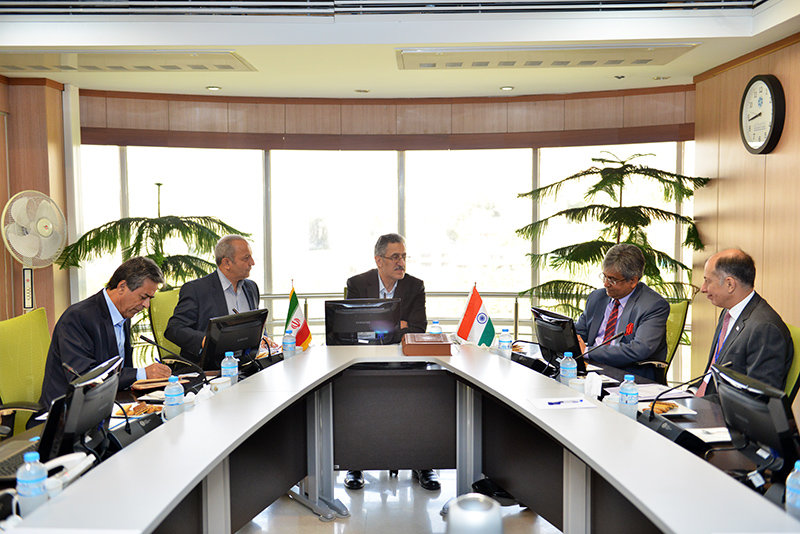 TEHRAN- Tehran Chamber of Commerce, Industries, Mines and Agriculture (TCCIMA) hosted a trade delegation from Confederation of Indian Industry (CII)on Tuesday morning, the portal of the Iranian private body reported.
In this regard, a meeting was held between TTCIMA Head Masoud Khansari, Indian Ambassador to Tehran Saurabh Kumar, and Co-Chairman of CII Naushad Forbes.
Emphasizing the two sides' efforts on exchanging investments during this meeting, Khansari said that Iran and India have suitable economic capacities for developing their ties, and their economic bonds should not accordingly be restricted merely to trading goods. "To reach sustainable economic exchanges, investments should be made in both countries," he added.
Forbes, for his part, named the current difficulties in banking transactions between the two countries as the main impediment on the way of boosting their common economic ties. "May be we can increase Iran-India trade ties by establishing a bank focused on bilateral trade."
The Indian Ambassador to Tehran, for his turn, referred to Indian prime minister's visit to Tehran and his meeting with Iranian president in the preceding year saying that MOUs on some joint projects were inked last year and today we see Indians are making investments in Iran with an increasing trend.
HJ/MA