Intl. Festival of Tribes Culture underway
September 8, 2017 - 1:57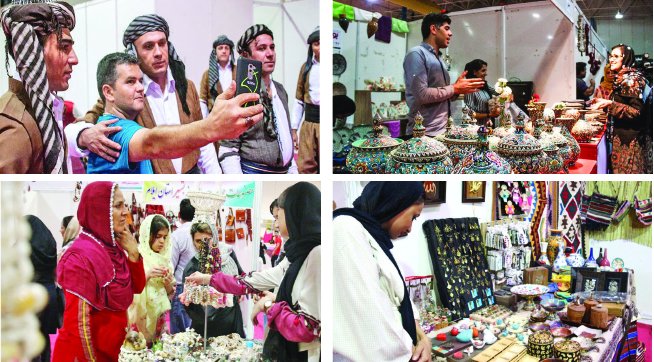 A photo collection depicts artisans participating in and visitors to the 11th International Festival of Tribes Culture in Golestan province, northern Iran, September 5, 2017.
The first leg of the event opened in the city of Gorgan on September 4 and will last for four days. The city of Gonbad-e Kavus will host the second leg from September 9-11.
The event features nationwide handicrafts, souvenirs, ethnic rituals, and traditional music performances. It is also mingled with an outdoor venue for setting up massive ethnic tents called siah chador (black tent) where regional cuisine and dishes are under spotlight.
Over the past couple of years, dozens of Iranian handicrafts have been honored with the UNESCO Seal of Excellence. In 2010, a total of 65 crafts on various themes including enamel, tile, metalwork, leatherwork, wood carving received the privilege.
AFM/MG