Iran inks banking deals worth €1.5b with Europe
September 22, 2017 - 18:28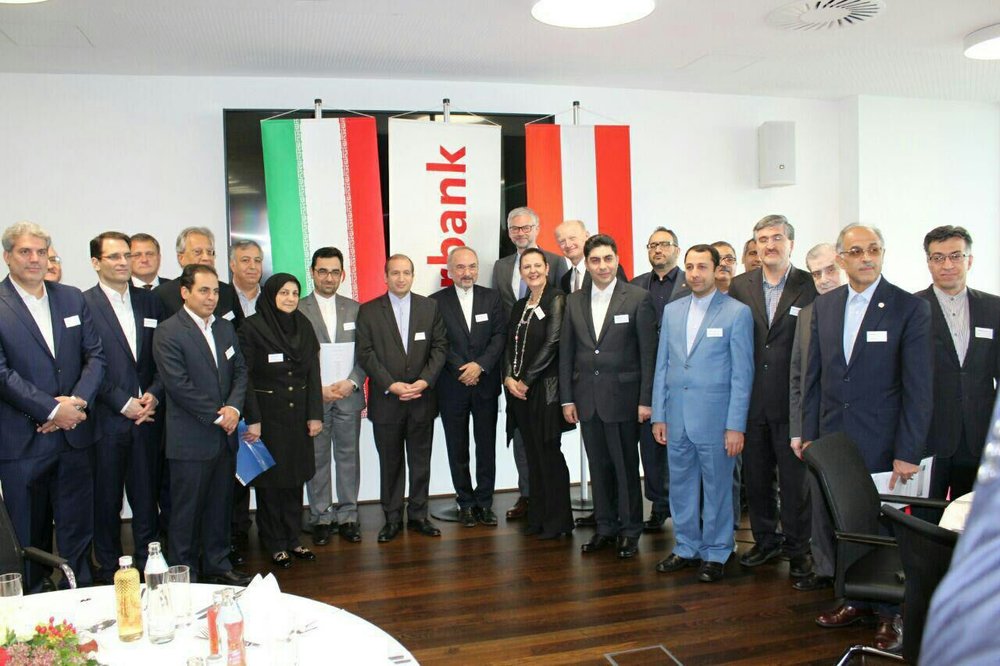 TEHRAN – Austria's Oberbank and Denmark's Danske Bank signed deals worth €1 billion and €500 million respectively with Iran on Thursday to be the first European banks to resume banking ties with the country after the lifting of sanctions in January 2016.
The first deal was signed in Vienna by Oberbank's CEO and Chairman of the Board Franz Gasselsberger and representatives of 14 Iranian banks, IRNA reported.
As per the agreement, the Austrian bank will finance a variety of infrastructure and production projects in Iran.
In another meeting on Thursday, Denmark's Export Credit Agency (EKF) signed an agreement with the Organization for Investment, Economic and Technical Assistance of Iran (OIETAI).
The deal was signed by the director of OIETAI, Mohammad Khazaie, and the CEO of EKF Anette Eberhard in Vienna.
During the meeting, Khazaie said "Iran is interested in cooperation with Denmark in different areas like water resources management, renewable energies as well as environment."
During the visit of Iranian banking delegation to Austria, another €500-million deal was signed with Denmark's Danske Bank.
Although Iranian banks have already signed a €8 billion deal with South Korea and a total of $35 billion worth of deals with Chinese counterparts, the new deals were first banking agreements Iran has had with European banks since 2002.
EF/MG