Foreign investments top $11b in 6 months
February 8, 2017 - 9:30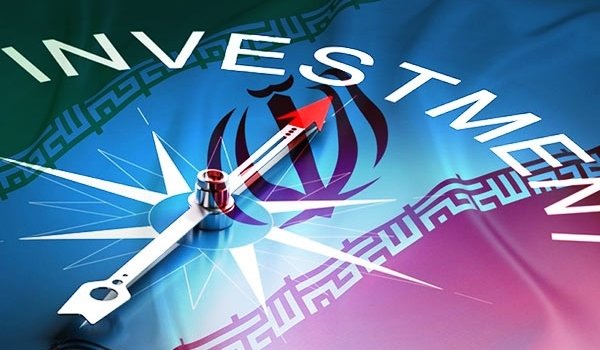 TEHRAN- Iran could attract $11.4 billion of foreign investments during the first half of the present Iranian calendar year (March 20- September 21, 2016), the CEO of Organization of Investment Economic and Technical Assistance of Iran (OIETAI) announced.
As IRNA quoted Mohammad Khazaie on Tuesday, following implementation of Iran' nuclear deal with the world powers as of January 2016, Iran could expand its economic ties with different countries to supply the required finance for implementation of its economic projects.
According to Khazaie, who is also Iranian deputy finance minister, his organization has had making economic relations with different countries and attraction of foreign investments as its top agenda and could sign 36 cooperation MOUs with several important countries including Czech Republic, Hungary, Germany, Brazil, the Netherlands, India, South Africa, Kyrgyzstan, Croatia, Italy, Bulgaria, Norway, Lithuania, Russia and Indonesia, in post-sanction era.
From the signed 36 MOUs, eight of them have been finalized, he added.
The OIETAI head also noted that negotiations are underway to sign cooperation MOUs with some other countries such as England, Denmark, Australia, Portugal, Thailand, and Slovenia.
"OIETAI has also held talks with some countries namely Japan, China, Denmark, the Netherlands, Norway, Germany, Italy and Russia on attraction of finance and opening credit lines," he said, "Some agreements have been finalized in this regard among which it can be referred to launching a one-billion dollar credit line for those Norwegian country which are fond of cooperating with Iran."
Iranian Minister of Finance and Economic Affairs Ali Tayyebnia said in May 2016 that as of the implementation of the nuclear deal, great opportunities and special incentives have been created in Iran to attract foreign investors.
According to the economy minister, foreigners are presently capable of making investments in projects up to 100 percent in various sectors, including production, transportation, telecommunication, services, power, construction and health, and they can also possess land pieces in Iran.
HJ/MA