Iran snooker team win gold at Asian Indoor and Martial Arts Games
September 24, 2017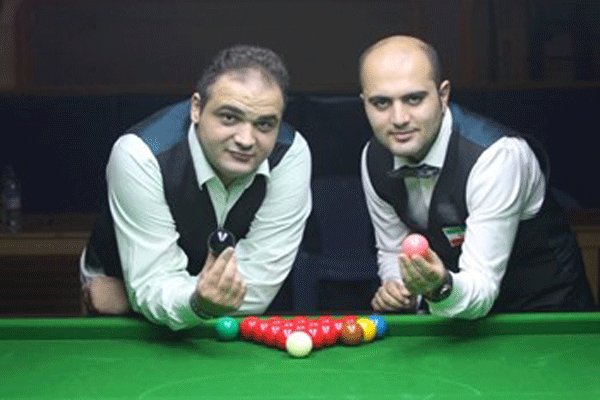 Iran men's snooker team claimed the title of the Ashgabat 2017 Asian Indoor and Martial Arts Games on sunaday.
The Iranian team consists of Hossein Vafaei, Soheil Vahedi and Amir Sarkhosh defeated their Qatari opponents (Ahmed Saif, Ali Nasser al-Obaidli and Khamis Nasser al-Obaidli) 3-0 in the final match and won the gold medal.
Iran had already defeated South Korea, India, and Afghanistan.
Snooker includes games played on a table with six pockets. The objective is to score more points than your opponent by potting balls in the correct order from lowest value to highest.
The 2017 Asian Indoor and Martial Arts Games (AIMAG) kicked off in Turkmenistan's capital, Ashgabat, on Sept. 16.
The fifth edition of the AIMAG will see a total of 21 sports contested across 15 venues over 12 days of competition.
More than 6,000 athletes and team officials are representing 65 countries.