Persian carpets with floral motifs on display at Tehran exhibit 
September 25, 2017 - 18:9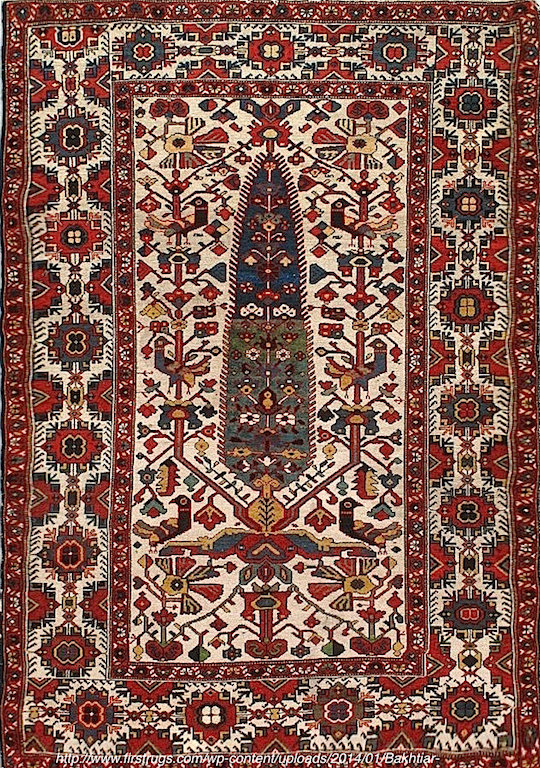 TEHRAN – A selection of Persian carpets bearing floral motifs dating back to the Qajar period (1796-1925) is on display in an exhibition at Tehran's Golestan Palace Museum in Tehran.
"A rare collection of carpets woven in different cities such as Arak, Mashhad and Isfahan are kept in the treasury of the palace museum," director of the palace museum Masud Nosrati said in a press release on Monday.
Nine carpets and seven rugs from the treasury of the museum have been selected to be showcased at the exhibition, he added
He also said that the names of the weavers are not known and only one of the carpets bears the name, Akhavi, of its weaver.
The exhibit will be running until October 22.
Photo: This file photo shows a carpet from Chahar-Mahal and Bakhtiari region.
RM/MMS/YAW