No reason to renegotiate nuclear deal: interior minister
October 3, 2017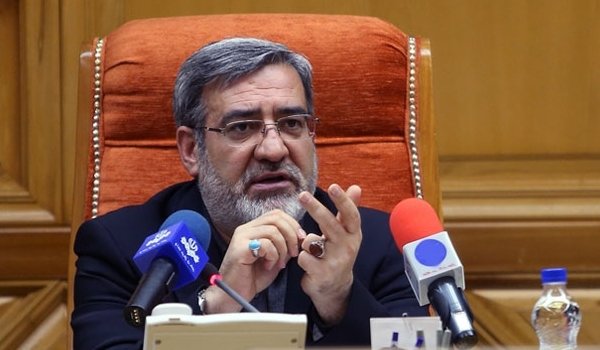 TEHRAN – Interior Minister Abdolreza Rahmani Fazli said on Monday that the nuclear deal is an internationally-endorsed agreement which is not open to renegotiation.
"Iran sees no reason to sit to the negotiating table (again)," Rahmani Fazli told reporters in Tehran on Monday, Fars reported.
He also emphasized that all inspections of Iran's nuclear sites by the International Atomic Energy Agency (IAEA) have confirmed Tehran's commitment to its obligations under the 2015 nuclear accord.
The minister added should the other side violate the deal, Iran would respond appropriately.
MH/PA