Tehran museum to hold festival on readiness for earthquake
October 6, 2017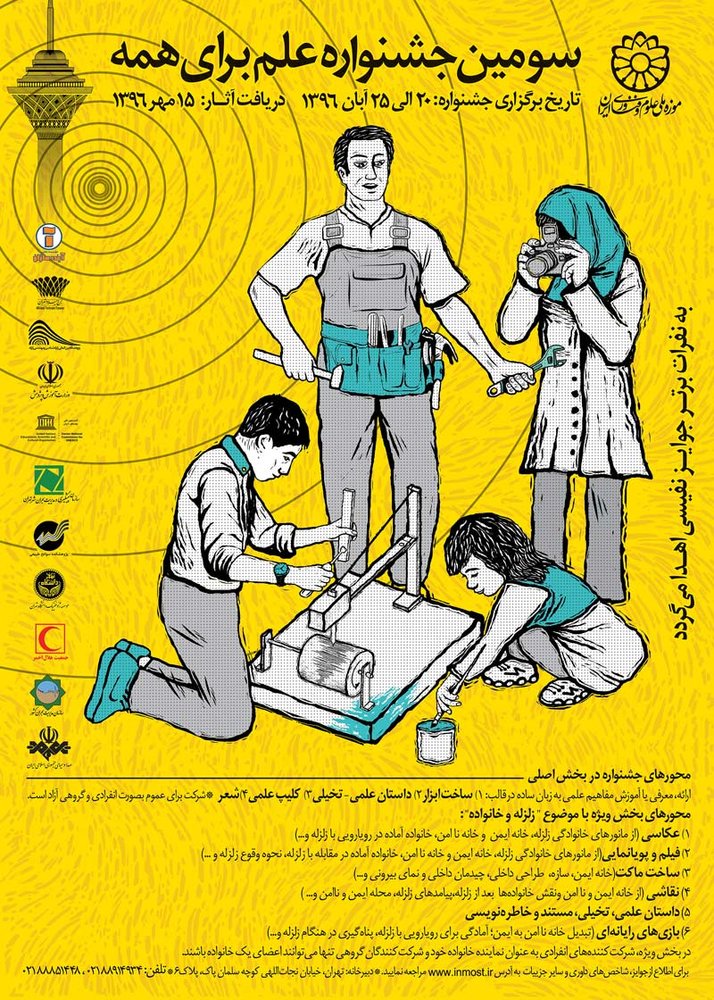 TEHRAN -- Iran's National Museum of Science and Technology will hold a festival with the theme of readiness for earthquake from November 11 to 16.
The festival is an edition of science for all festival, an annual event which is composed of two non-competitive and competitive sections.
Tool construction, scientific programs, video clips, photography, film, animated movies, painting, story writing, documentary, video game and memory writing are parts of the competitive section of the festival.
The event aims to introduce earthquake as a natural phenomenon with a simple scientific method, IRNA reported.
Families, schoolchildren, and university students are among the audience to the festival. Therefore, any person can attend the festival individually or within the framework of educational and academic groups.
The museum also holds hundreds of other educational and scientific workshops, conferences, and festivals annually.
Mobile exhibitions, displaying scientific instruments, are being held in Tehran and other cities all year round. So far some 10 to 15 mobile exhibitions in association with universities and industrial centers have been held at subway stations and Azadi sports complex in Tehran. Moreover some 15 mobile exhibitions were held nationwide in 15 province.
SB/MG