Iran, Indonesia enhance scientific co-op
October 11, 2017 - 17:55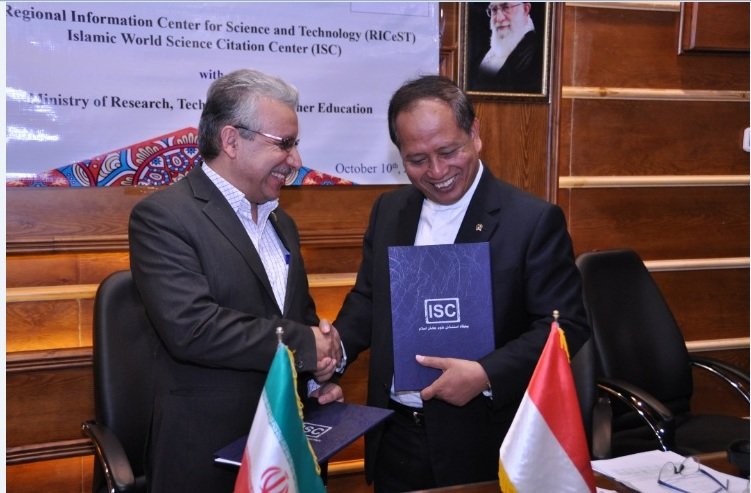 TEHRAN — The Islamic World Science Citation Database (ISC) affiliated with the Iranian Ministry of Science, Research and Technology signed a memorandum of understanding with Indonesia's Ministry of Research, Technology, and Higher Education to facilitate research and scientific cooperation.
The director of ISC Mohammad-Javad Dehqani and the Indonesian minister of research, technology, and higher education Mohamad Nasir signed the MOU in the Iranian city of Shiraz on Tuesday.
The agreement aims to encourage cooperation and exchange of knowledge between research centers of the two countries as well as initiating student and faculty exchange programs.
Minister Nasir called for stronger ties between Indonesian universities and ISC.
Dehqani, for his part, also provided the Indonesian delegation with the indices pertaining to the status of their universities in the Islamic world regarding their academic research performance.
Nasir has travelled to Iran at the head of a delegation comprising chancellors of the Bandung Institute of Technology and Gadjah Mada University.
According to ISC's official website Dehqani has also recently travelled to Indonesia and signed MOUs with 13 Indonesian universities.
The establishment of ISC was approved by the Organization of the Islamic Conference during the Fourth Islamic Conference of the Ministers of Higher Education and Scientific Research held in October 2008.
It only indexes journals from the Islamic world. It is managed by the Islamic World Science Citation Center, located in Shiraz.
In 2009, ISC partnered with Scopus, world's largest abstract and citation database of peer-reviewed research literature that allows ISC's publications to be indexed in Scopus.
MQ/MG