Iran, Armenia discuss increased science and technology co-op
June 14, 2018 - 14:31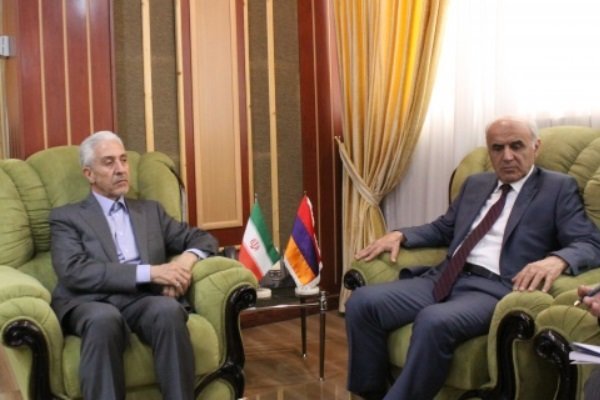 TEHRAN – The Iranian science minister Mansour Gholami and the Armenian ambassador to Iran Artashes Toumanian in a meeting in Tehran discussed increased cooperation in the fields of science and technology.
"Iran is ready to expand bilateral cooperation in the field of science and technology with Armenia," Gholami said, IRNA reported on Wednesday.
There must be a mutual understanding between the universities and research centers of the two countries for the development of bilateral scientific and research cooperation and to do so academic delegations from both countries should pay visits to academic centers in Iran and Armenia, he remarked.
This would pave the way for introducing scientific capabilities of the two nations to each other, which can lead to scientific and research cooperation, he noted.
Given Iran's willingness and determination to expand science and technology cooperation, Iranian science and technology parks and institutes can develop plans and programs in this manner, the Iranian minister mentioned.
Ambassador Toumanian, for his part, expressed satisfaction regarding the increasing scientific cooperation between the two countries and said that "We are willing to develop scientific cooperation with Iran, especially in the field of information technology."
The two countries have already conducted joint projects in the field of nano-technology, he highlighted.
FB/MQ/MG