By Mohammad Ghaderi
Trump resorts to snapback mechanism
October 13, 2017 - 23:44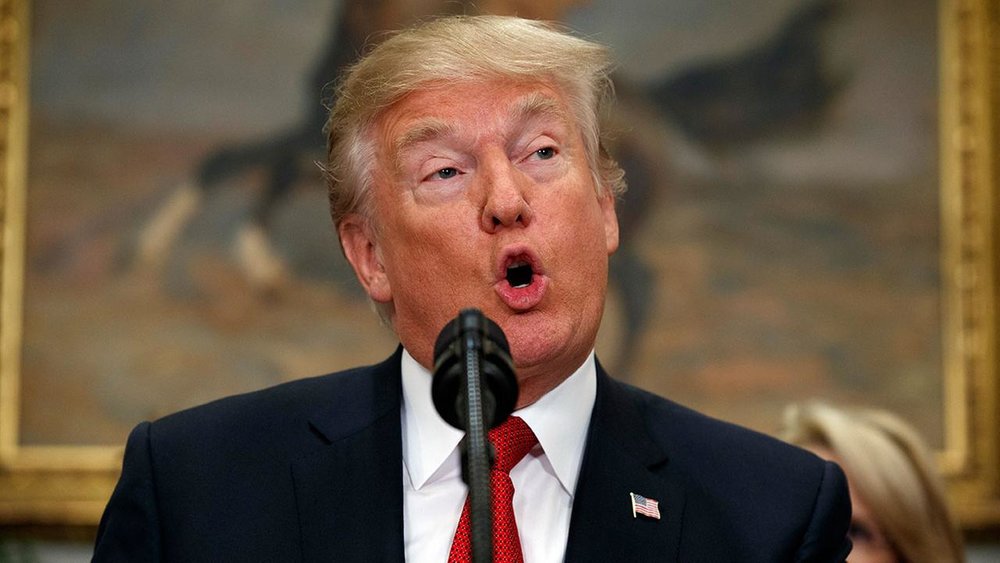 Eventually, the U.S. president announced his strategy for the nuclear deal with Iran offically called the Joint Comprehensive Plan of Action (JCPOA). Trump stated that he is seeking to change the text of the nuclear deal. The subject has long been pursued by Trump and his aides. This request has been strongly opposed by Iran. Obviously, it is fundamentally impossible to re-negotiate a deal signed two years ago between Iran and the P5+1 group.
Trump seems to be trying to use a nuclear deal against a nuclear deal! Undoubtedly, this strategy is ultimately doomed to failure. In this regard, Trump and his advisors are trying to resort to the trigger mechanism.
United Nations Security Council Resolution 2231 states:
….. Decides, acting under Article 41 of the Charter of the United Nations, that, within 30 days of receiving a notification by a JCPOA participant State of an issue that the JCPOA participant State believes constitutes significant non-performance of commitments under the JCPOA, it shall vote on a draft resolution to continue in effect the terminations…, decides further that if, within 10 days of the notification referred to above, no Member of the Security Council has submitted such a draft resolution for a vote, then the President of the Security Council shall submit such a draft resolution and put it to a vote within 30 days of the notification referred to above, and expresses its intention to take into account the views of the States involved in the issue and any opinion on the issue by the Advisory Board established in the JCPOA;With a reference to the Resolution 2231, the White House is trying to push other members of the P5+1 to change the nuclear deal. Including the issue of Iran's missile capability, imposing endless restrictions on Iran's nuclear program, and inspecting Iran's military sites by the
International Atomic Energy Agency are among the issues that Trump attempts to include in the nuclear deal.
Obviously, any attempt by the president of the United States and his advisors to change the nuclear deal will mean a cancellation of the agreement. During the recent UN General Assembly meeting in New York, Trump held talks with European and Israeli officials on this issue.
Anyway, any change in the nuclear accord is considered the red line by the Islamic Republic and it means the withdrawal of Washingtons from the JCPOA.
What is certain is that Iran is united against the extremely unacceptable excesses of the United States on the nuclear deal. Trump and his entourage will face a heavy defeat against Iran.