Victory over terrorists owed to Iran: Syrian diplomat
October 25, 2017 - 19:46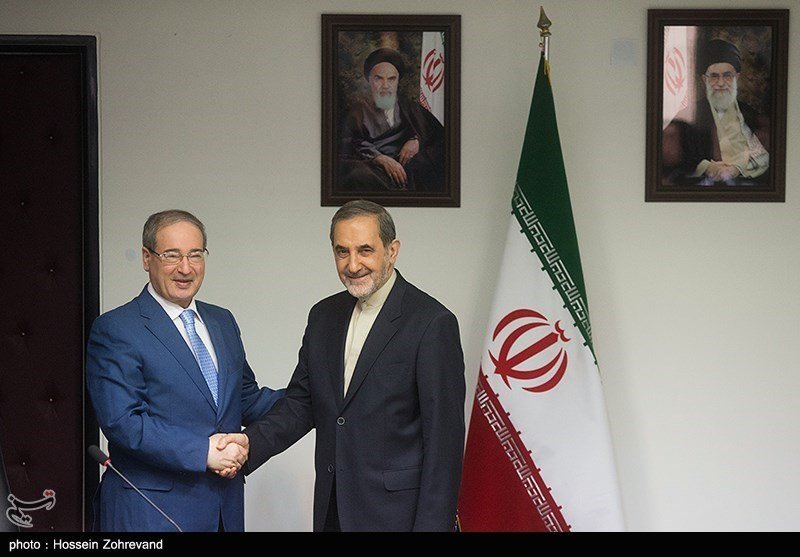 TEHRAN – Syria's deputy foreign minister has said his country owes its significant military achievements against the terrorists to Iran's unwavering support.
Faisal al-Mekdad made the remarks at a Wednesday meeting in Tehran with Ali Akbar Velayati, senior advisor to Leader of the Islamic Revolution.
Iran has been providing military advisory support to the Syrian and Iraqi armies in their campaigns against terror groups, enabling them to deal heavy blows to the militants on several fronts.
Tehran has also been active on the diplomatic stage, helping mediate, along with Russia and Turkey, a peace process, which has brought Syrian warring sides to the negotiating table in Astana, Kazakhstan.
Elsewhere, the Syrian diplomat pointed to U.S. President Donald Trump's recent decision not to certify Iran's 2015 nuclear deal with the world powers, saying the entire world is now standing against Trump's policies.
The global community is opposed to the U.S. president's hostile pressure tactics against Iran as well as his support for Israeli policies, al-Mekdad said.
Trump delivered an anti-Iran speech on October 13, in which he said he would not be certifying Iran's compliance with the terms of the 2015 nuclear deal. He also took aim at Iran's Islamic Revolution Guards Corps, authorizing the Treasury Department to impose sanctions on the elite force.
Resistance bloc getting stronger
On the sidelines of the meeting, Velayati told reporters that the two sides discussed different issues with regard to regional and international cooperation.
Velayati condemned the U.S. military presence in Syria, saying, "Our common question is why the Americans have set up 12 bases on Syrian soil without authorization from the government of the country. It is, however, obvious that their goal is to disintegrate Syria."
"As the Americans have been defeated in Iraq, they will also be defeated in Syria. Despite U.S. efforts to sow discord among the countries of the resistance front, the bloc is getting more resilient every day," Velayati pointed out.
SP/PA