Iranian photographers honored at Serbia Exhibition Desire 
November 1, 2017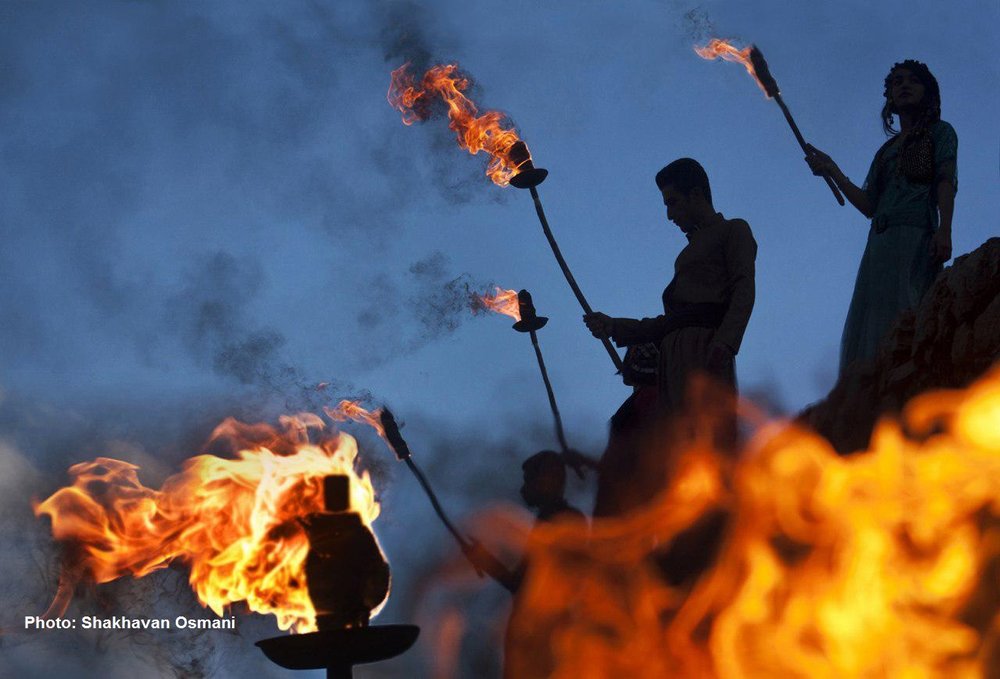 TEHRAN – Iranian photographers won several gold medals at the 2nd Exhibition Desire in the Serbian city of Bor last week.
Organized by the Balkan Photo Club, the exhibition was held in different categories including portrait, photojournalism, nature and travel. Winners were announced on October 24.
In the photojournalism section, Shakhavan Osmani won the Global Photographic Union (GPU) Gold Medal for "Noruz, Celebration of Kordestan" and Nima Vahdani received the Image Colleague Society (ICS) Gold Medal for "Alambandan 4".
In the portrait category, the GPU Gold Medal was presented to Amin Mahdavi for "Setayesh" and the Photo Association of Serbia (FSS) Gold Medal went to Saeid Arabzadeh for "The Darkness".
Several other Iranian photographers were also awarded with honorable mentions in different categories.
Rasa Milojevic and Aleksandar Manasiev from Serbia and Petar Sabol from Croatia were the members of the jury this year.
Photo: "Noruz, Celebration of Kordestan" by Shakhavan Osmani from Iran won the GPU Gold Medal at the 2nd Exhibition Desire in Bor, Serbia.
RM/MMS/YAW