Leader urges different methods in fight against Israel
November 1, 2017 - 20:41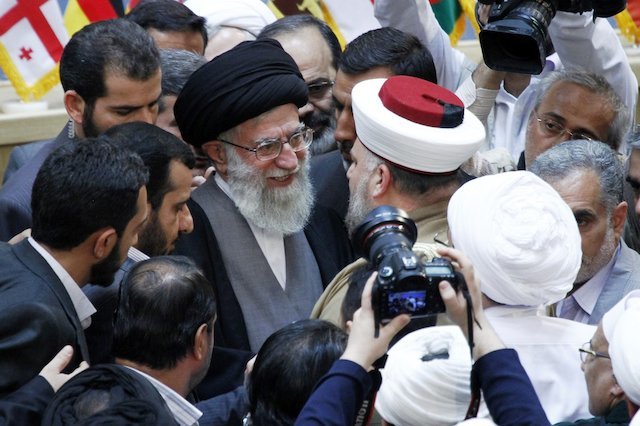 TEHRAN – Leader of the Islamic Revolution Ayatollah Ali Khamenei has described the battle against the Zionist regime of Israel as a "sacred" one, suggesting ways to diversify the continued campaign against Tel Aviv.
In a message to the second international conference of resistance scholars held in Beirut, Ayatollah Khamenei said the "heavy responsibility" to support Palestine lies with the entire Muslim world.
The conference, titled "True Promise: Palestine between Balfour Declaration and Divine Promise," has brought together many dignitaries including Hamas chief Ismail Haniyeh.
Following is the text of Ayatollah Khamenei's message posted on the khamenei.ir website:
In the name of God, the most beneficent, the most merciful
Respected scholar, your Eminence Sheikh Maher Hamoud, the respected chairman of the International Union of Resistance Scholars,
Greetings and peace be upon you and all respected participants of this conference. The heave and unforgettable responsibility of Palestine rests upon the shoulders of the entire Muslim world.
Without a doubt, scholarly elites, clerics and politicians, as well as the officials of Muslim countries carry the heavier part of this responsibility; this is a sacred and well-ending resistance. The divine promise guarantees definite victory of the resistance.
Your congress today represents part of this vast, public movement. May God help you succeed in this path. I recommend all individuals, who feel the importance of this great responsibility, to continue different methods of fighting against the usurper Zionist Regime.
MH/PA