France apparently putting itself out for Iran deal
November 4, 2017 - 9:49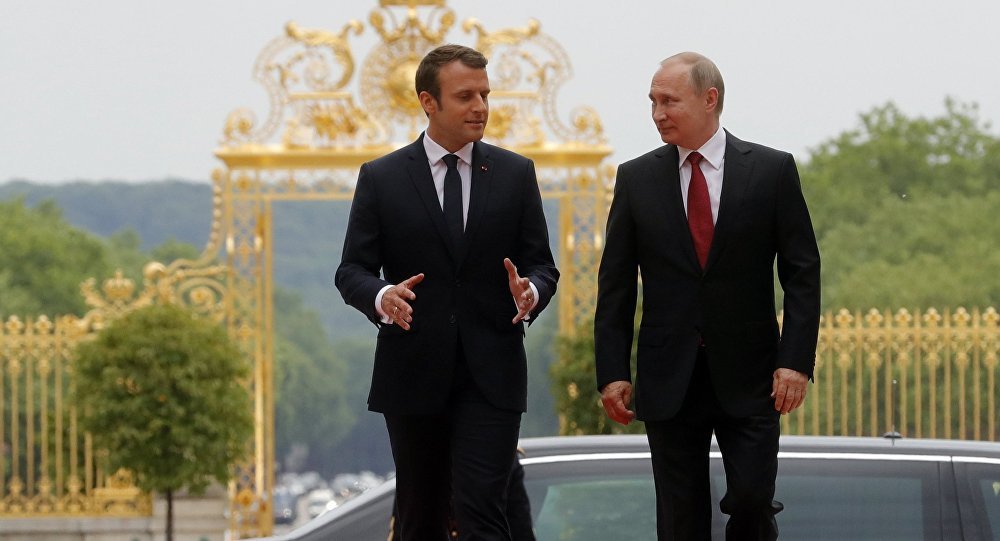 TEHRAN – France is apparently putting itself out to protect the Iran nuclear deal against threats by the United States.
President Emmanuel Macron on Thursday discussed the issue with his Russian counterpart Vladimir Putin in what some media have called an "unlikely alliance".
Over recent years, France and Russia have had disagreements over such issues as Syria and Ukraine.
It come as U.S. President Donald Trump recently started a series of actions to unsettle the nuclear deal that Iran brokered in 2015 with the UK, U.S., Russia, France, China, Germany, and the European Union.
Macron and Putin spoke on the phone to reaffirm their support for the implementation of the deal officially called the Joint Comprehensive Plan of Action (JCPOA).
A press statement released by the Kremlin said the two agreed on the importance that the deal is working.
The Kremlin statement went on to say that it was "crucial" any attempts by one country to change the terms of the deal were ignored.
Macron is also considering a visit to Tehran in early 2018. He would be the first French president to visit Iran since Valéry Giscard d'Estaing in 1976, and given the tensions between Washington and Europe over the nuclear agreement, the implications of such a visit could be profound.
The French president's advisor for Middle East and Northern Africa affairs also met with Iran's ambassador to Paris on Friday where they discussed the role of Iran in helping to bring peace and stability to the crises in the Middle East region.
Emmanuel Bonne told Abolqassem Delfi during the meeting that France attaches high importance to the International Atomic Energy Agency's reports about Iran's nuclear program.
In all of its past eight reports since the conclusion of the JCPOA, the IAEA has confirmed Iran's compliance with the deal.
Under the nuclear deal, Iran is obliged to put restrictions on its nuclear activities in exchange for termination of economic and financial sanctions.
SP/PA