Iran will be at full strength for Asian Qualifiers
November 13, 2017 - 15:27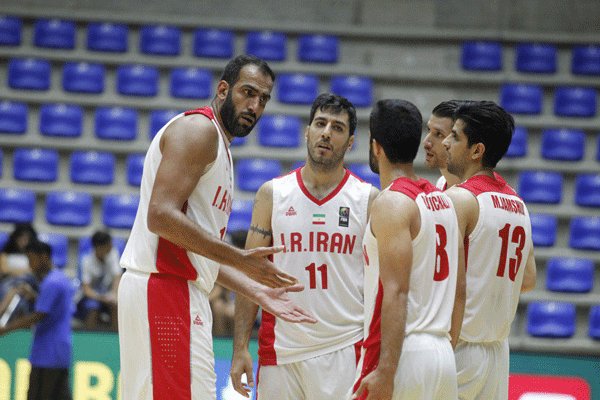 Iran will not be holding anything back when they plunge into action at the Asian Qualifiers this month.
All the players who saw action for Team Melli at the FIBA Asia Cup 2017 have returned to the national pool for the Asian Qualifiers, led by Mohammad Jamshidi and Hamed Haddadi, who were both chosen to be among the All-Star Team in Beirut.
Iran have a good mix of youth and veterans on this roster. They have nine players who are 23 years or younger, including rising stars Behnam Yakhchali, Sajjad Masjayekhi and Vahid Dalirzahan. Seasoned international campaigners like Rouzbeh Arghavan, Oshin Sahakian and Arsalan Kazemi are also among the players in the pool, and they are sure to use their experience in tempering the talents of their younger teammates.
Haddadi, Kazemi, Jamshidi and Yakhchali are projected to be this squad's leaders, especially since they were among the team's most productive players at the Asia Cup. Not surprisingly, Iran are going to be heavy favorites in every match they enter this month, and they are expected to go 2-0.
Iran are in Group D with Iraq, Kazakhstan and Qatar. They play Iraq on 24 November at the Prince Hamza Arena before hosting Qatar at the Azadi Gym on 27 November.
Source: FIBA